So, you've started an online business and you're ready to make a logo. Or, maybe you're re-branding and creating a fresh look with a new logo. Either way, you've come to the right place!
I've created a few logos during my years in business, so I've streamlined a process that makes it easy.
Before we start, though, a quick word of caution: don't let your logo hold you back from actually starting your business. Your branding doesn't need to be absolutely perfect before you launch.
You can always improve your branding as you go (that's what I did!).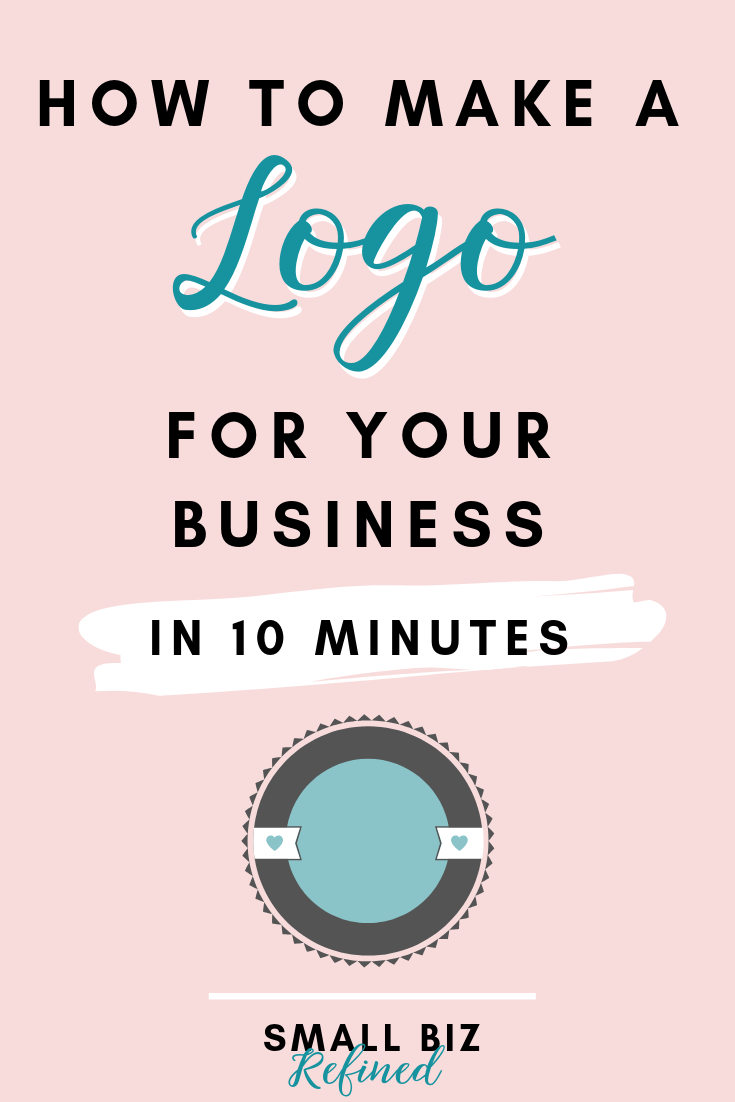 Please note, some links on this page are affiliate links. If you make a purchase through an affiliate link, I may receive a small commission at no additional cost to you. As an Amazon Associate, I earn from qualifying purchases. See my full disclosure policy here. Thank you for your support!
Which type of logo do you need?
First off, you have to decide which type of logo you need. For social media, you'll probably need a circular logo. For your website, though, it's usually best to have a design that fits with your website's layout.
Here are examples of two different logo types: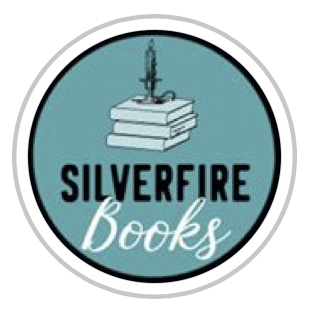 Now that you've thought about which type of logo you need, let's get started on the actual process of putting it together!
For the sake of this tutorial, I'm assuming you're creating a circular logo, but the directions are interchangeable for other logo types (with the exception of the size/dimensions).
My favorite tool for graphic design is Canva. It's free, easy to use, and has tons of built-in design templates.
1. Open Canva, choose 'Create a Design', and select 'Logo' as your design option.
This is a preset option which gives you a starting point for your logo's dimensions (500 x 500 pixels). You may need to scroll down to find the Marketing section.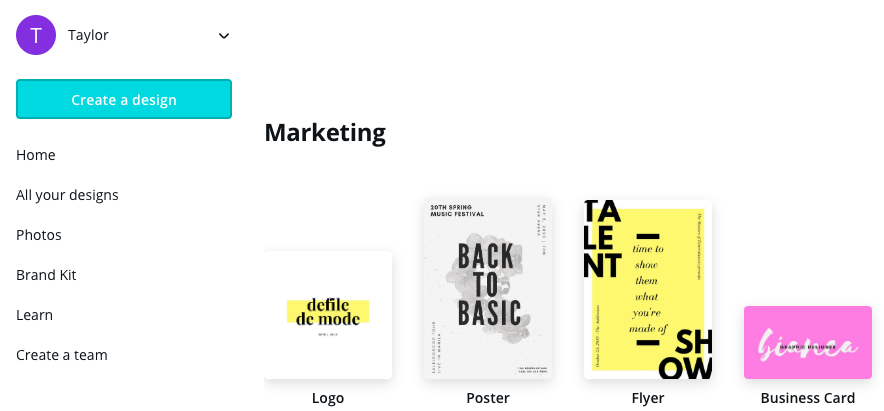 2. Select a Template (or create your own)
On the left-hand side, you'll see a list of templates you can choose from. Feel free to use one of these, or you can create your own design.
Your social media logo doesn't have to be circular to start out with. When you upload it to your account, it will cut off the corners (you can drag it around until it's centered). So as long as you keep your design within the confines of the center of the square, you should be fine.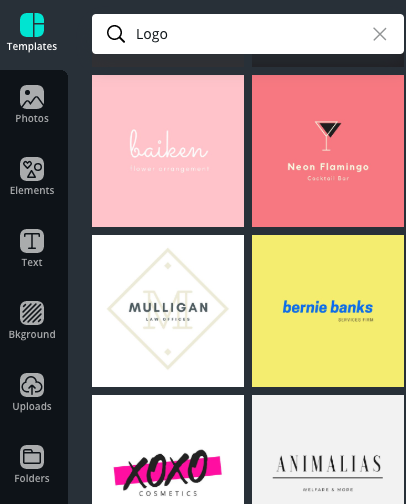 If you'd rather create a circular logo, click on the 'Elements' button, type in 'circle', and select a graphic you like. Enlarge it to fill the dimensions you have, then use the color picker to fill the circle with a color.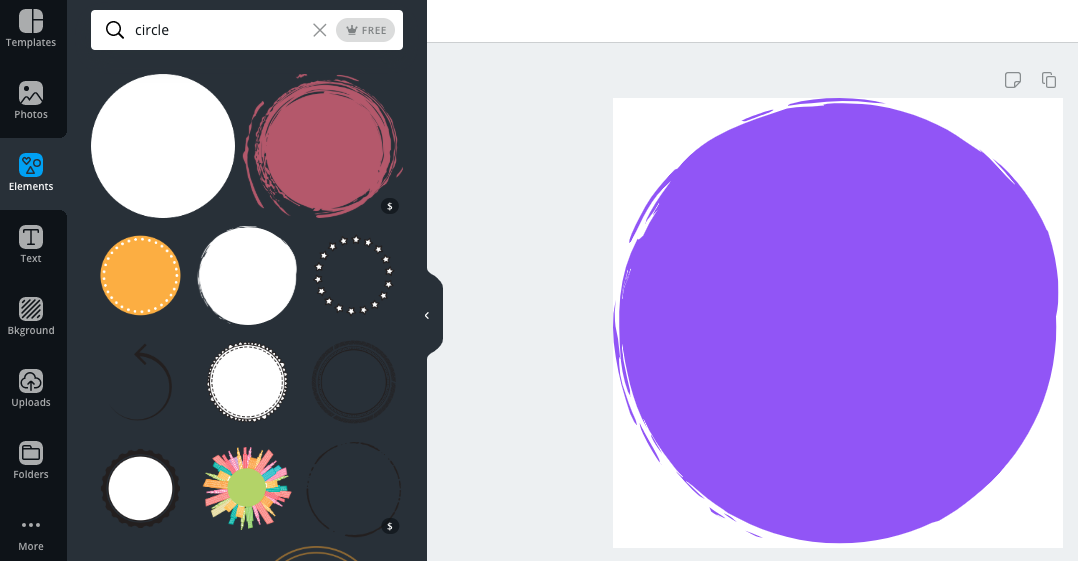 The corners will still be white, but that won't show up. If you do need a transparent background, you can purchase Canva for Business for a small monthly fee. It will allow you to select 'Transparent Background' when you download, and any unused space on your design will be transparent.
3. Select your Colors, Fonts, and Graphics
Now that you've chosen your layout template, it's time to add the details. Canva itself has a ton of options you can choose from, but you want to be cautious about using free graphics for your logo. Here's what Canva says about the legality:
Logos cannot contain elements from Canva's image library, either free or paid, as per section 4i of our license agreements. However, basic shapes, lines, free fonts and our pre-made logo layouts and the elements contained in those layouts may be used in logos. You're also welcome to use your own elements that you upload to Canva to create your logo.
I recommend using Creative Market as your graphics resource (it's what I use!). You can find a ton of gorgeous design elements – fonts, graphics, logo templates, etc. – for a very reasonable cost.
This is where I purchased the candle graphic for my SilverFire Books logo. I was looking for a vintage feel, and that one was exactly what I wanted.
Plus, Creative Market sends out 6 free elements (fonts, graphics, etc.) to their email subscribers every week! Click here to sign up for free.
Illustrations: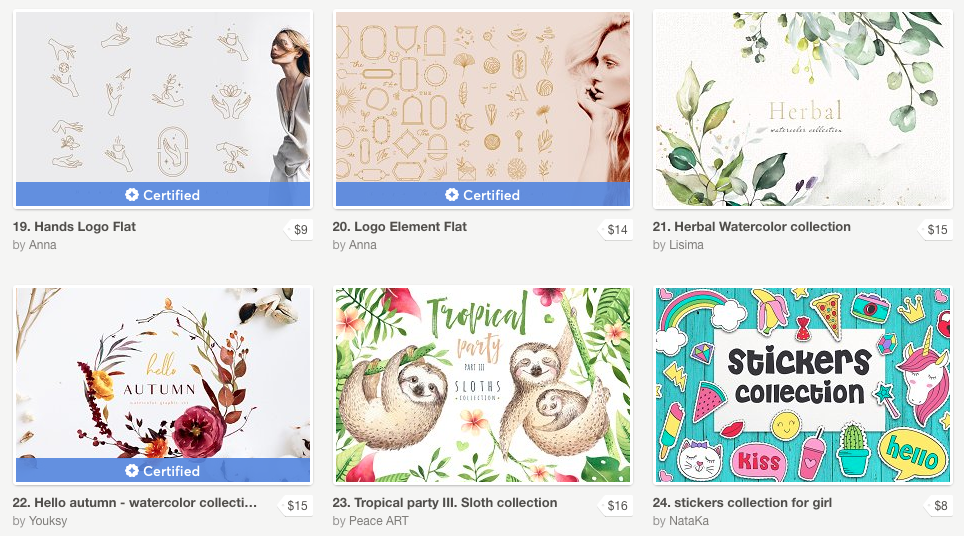 Fonts: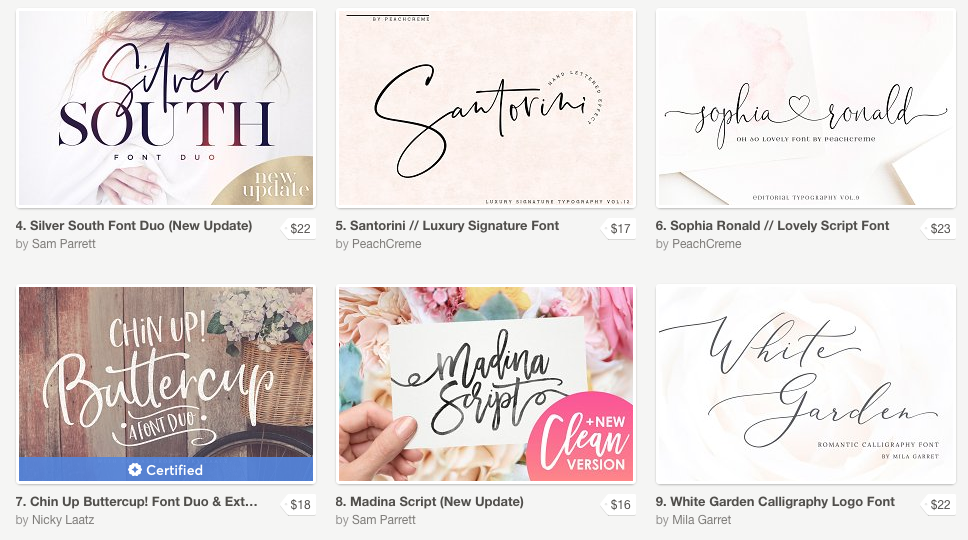 Things to Consider When Creating Your Logo
When making a logo, you want to make sure:
Your business name is clear and readable
Your branding & colors are cohesive (are you going for a natural-looking earthen feel, or an upbeat colorful vibe?)
It stands out
That's it! Now you've got a professional-looking logo, and your business is ready to rock.
After you've finished your logo, you can follow this process for any number of graphic design projects you'll come across. I use Canva for everything: my Pinterest pin templates, email opt-in freebies, products, and anything in between.