The Tailwind Communities feature is one of my favorites. (Probably my number one favorite – although it's hard to choose just one!). It's extremely powerful for Pinterest growth and traffic, for both small and big accounts.
I'll break down why I love Tailwind Communities (formerly known as Tailwind Tribes) so much, why they're so useful, and how to make the most out of them. Because there will probably be a lot to choose from, and you want to pick the best ones for you!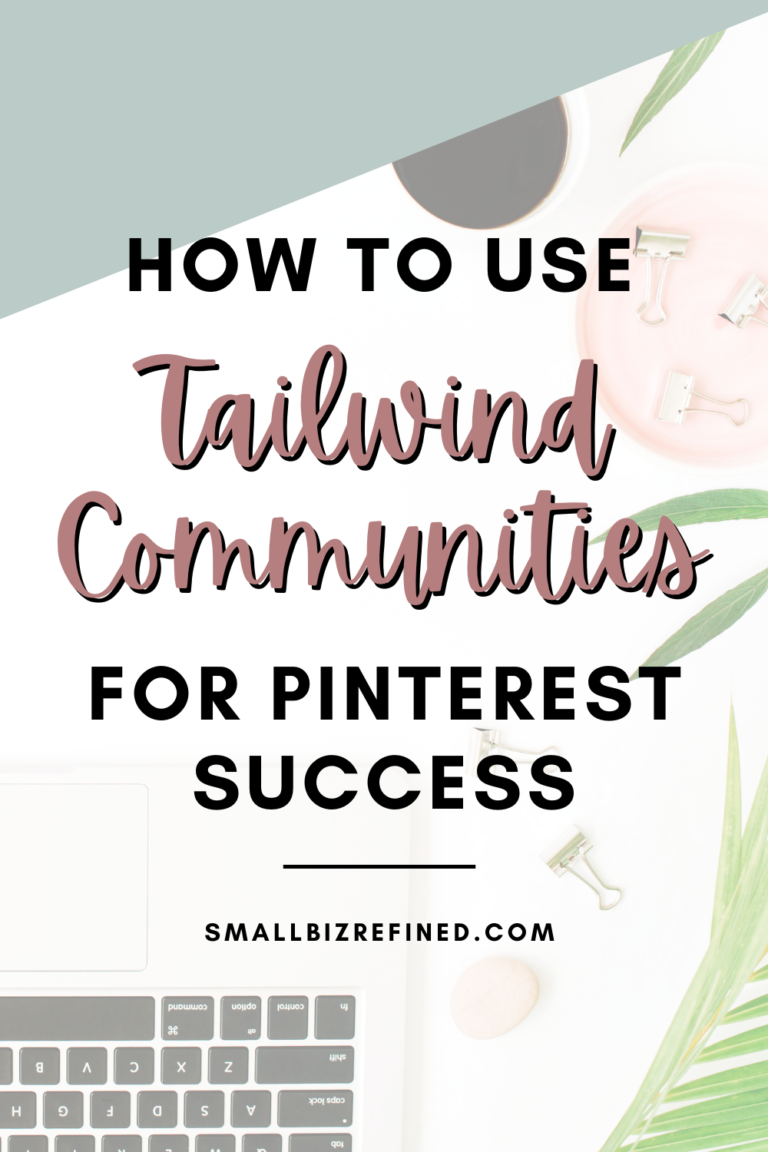 Please note, some links on this page are affiliate links. If you make a purchase through an affiliate link, I may receive a small commission at no additional cost to you. See my full disclosure policy here. Thank you for your support!
What are Tailwind Communities?
The Tailwind Communities feature allows you to share your awesome pins with other pinners in your niche (and vice versa). They share your pins to their audiences, which puts your pins in front of more potential new followers.
It's an easy way to super-charge your Pinterest reach with barely any extra effort. Really, you can't afford not to try them! And, I have great news: Tailwind now has a free forever plan that includes access to 5 Tailwind Communities. Yep, you heard that right!
Essentially, you select which Communities you want to join (you'll have access to a certain number based on your Tailwind plan), then you submit some pins to them each month. Then, other members of the Community may re-share your pin to their own audiences, because often the rules ask that you re-share as many as you submit.
Why are Tailwind Communities so great?
We'll start with the most obvious reason: Tailwind Communities can get your pins shared by other pinners, including pinners with large audiences.
When I go to my analytics and view my top pins, I can see under the "source" column that most of my top pins originated from other accounts (not mine). That either means it's a pin directly from my website, or it's a pin from a Tailwind Community.

Aside from the fact that they can explode your Pinterest reach – especially if you don't have a lot of followers yet – Tailwind Communities give your Pinterest account a boost in other ways.
When a pin is re-shared via Tailwind Communities, it's seen by Pinterest as a new pin – not a re-pin. This sends signals to Pinterest that others are pinning your content even from outside the platform, which is an indicator that you create share-able content. This helps strengthen your account, and can help grow your traffic.
Additionally, you can use Communities to test out different pin templates and see which are most appealing. (The ones that get the most re-shares are probably your best bet!)
How to Find the Best Communities for You
Start by navigating to the 'Communities' section of your Tailwind dashboard. Select 'Find a Community' and type in a keyword related to your business niche.
You should see a list of related Tailwind Communities pop up. (You may need to go more broad or more granular with your topic, depending on the options that appear).
It's important to evaluate a Community's stats before you join. You can tell a Community is high quality if it has a lot of engagement. The green bars next to the Community's name will tell you how active it is.
Click the 'preview Community' button, and you'll be able to see its detailed stats on the left hand side of the screen.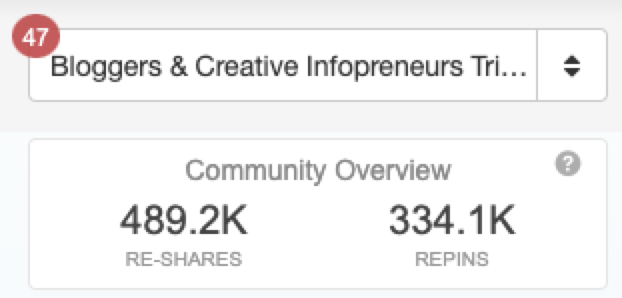 Check if the Community is active, and if they have good re-share and re-pin metrics compared to other Communities in your niche. These are good signs that it's worth joining.
When deciding which Communities to join, consider your niche and your audience. Does the Community's description align with the type of pins and content you share? Often, it's better to join a smaller Community that's more in line with your business than a larger, more generic one.
Some Communities are public, and some can only be joined by request or invitation.
How to join exclusive Tailwind Communities
If a Community has a button next to it that says 'Request to Join', that's an 'exclusive' Community. But all that means is that the Community creator wants to vet people before they join. You'll just need to include an introduction about yourself and the type of content you create.
There is another way to find invitations for exclusive Communities, though. Try Googling the name of the Community in quotation marks + the words 'Tailwind Community'. You may be able to find a direct link to join.
Another good way to find invite links is to find out who the Community owner is. Check out their blog posts related to Tailwind – they may have included a link there.
Either way, if you create quality pins and aren't doing anything shady on Pinterest, most of your requests should be approved!
Essential Strategy Tips
Here are some ways to take full advantage of the Tailwind Communities feature!
1. Submit your pins to Tailwind Communities at different times and days throughout the week.
For example, share a pin to half your Communities on Monday, and the other half on Thursday. Doing this makes it more likely your pins will be seen by different pinners throughout the week. Experiment and see which times work best for getting more re-shares.
2. Always make sure your pin has a title, description, and the proper URL before you submit to a Community.
If it doesn't have a title or description, other pinners won't be able to re-share it. And if it doesn't link to the right page, that can negatively affect user experience AND you can lose traffic.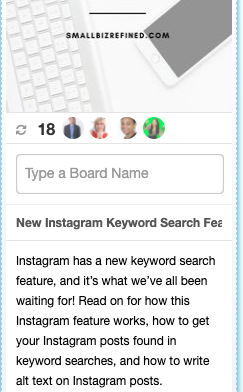 3. Be sure to follow the Community rules.
Always share more pins than you submit, and don't be a spammer! Most communities ask that you only submit a certain amount of pins each day.
4. Continue to evaluate your Communities.
Monitor your Community analytics occasionally, and if a Community isn't getting you very good reach, consider leaving and trying another one. You don't have to use the same ones forever. It's all about what works best for you!
5. Once you start to see some traction, think about purchasing a Communities Power-Up.
For most niches, there are way more than 5 or 10 relevant Communities. Being able to join more Communities and submit more pins can multiply your reach even further. Personally, I pay for a Communities Power-Up, and it's absolutely been worth it for my business.
Again, Tailwind has a free plan which lets you schedule 20 pins per month AND you can use Tailwind Communities. Really, there's no reason not to sign up!
If you want to learn more about Tailwind (including some of my best Tailwind strategies), check out this post: How to Use Tailwind for Pinterest: The Ultimate Guide.
Tailwind Communities can be huge for Pinterest growth and traffic. I hope you take these tips and use them to take full advantage of this awesome feature. Now, it's time to get out there and start sharing!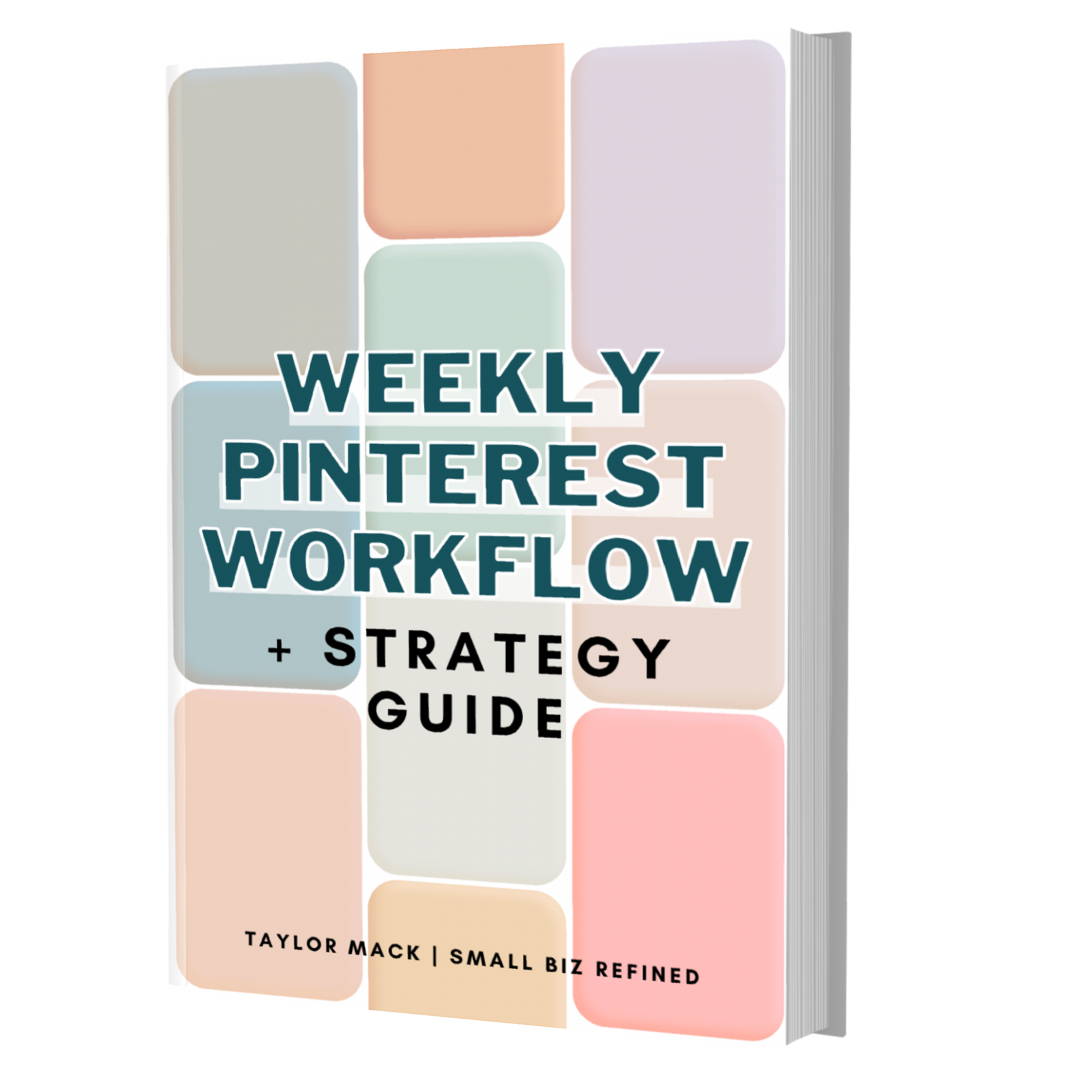 Want to learn all my best Pinterest tips and strategies (including the Combo Pinning Method)? I've put it all into this handy ebook. Check it out here.