Media exposure can transform your business. Even if you have a small audience, you can get your brand and products seen by tons of people. Increased exposure can mean more subscribers, traffic, and sales.
Sounds pretty sweet, right? Luckily, it isn't as hard as it sounds!
Here are 5 simple ways to get big media exposure for your business.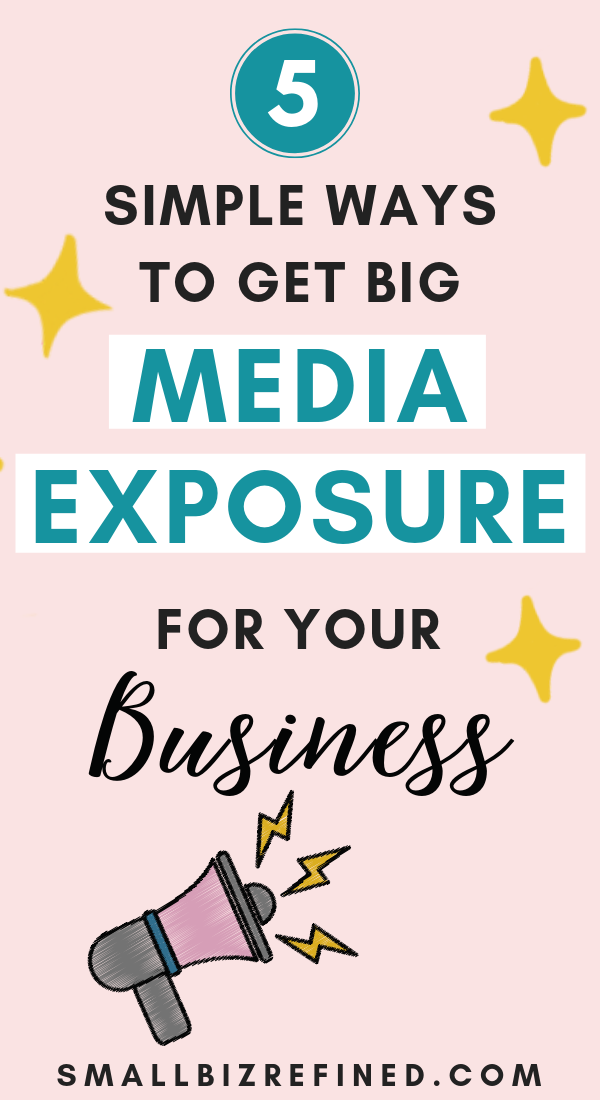 How to Get Media Exposure for Your Business
1. Help a Reporter Out (HARO)
I'm so glad I discovered Help a Reporter Out (HARO).
When I got my first quote & link in an article, I was so excited I actually did a fist pump (just like in the last scene of The Breakfast Club).
HARO is one of the absolute best ways to get media exposure for your business and products.
How does HARO work?
Basically, they send you 3 emails each day with queries from reporters who need quotes and/or information about products for articles they're writing.
These are bloggers and media sites actively looking for awesome businesses and products (like yours!) to feature.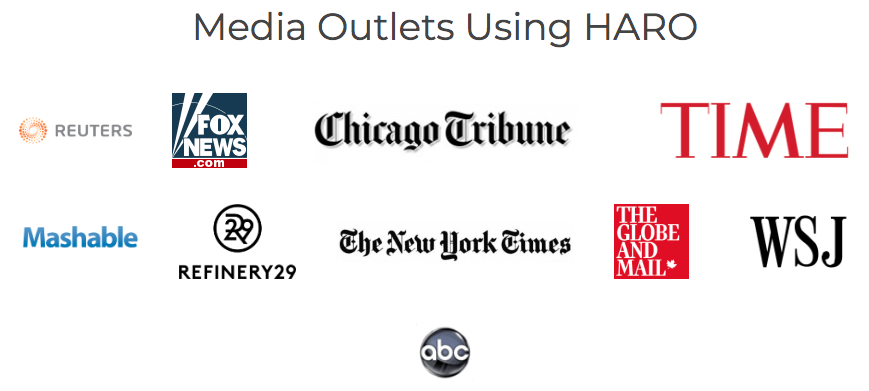 In addition to the media outlets above, there are a TON of large blogs and other news sites that use HARO.
If you're knowledgeable on a subject, or have a product to sell, you might be the perfect fit to provide content for these reporters.
If your product or quote is chosen, not only do you get exposure on a large media site or blog, but you might also get a backlink to your website (hello SEO juice!).
Some examples of reporter queries I've seen:
Questions about entrepreneurship and running a business
Gift guides for Easter, Father's Day, Mother's Day, etc. (basically any holiday you can think of)
Tips & tricks for staying healthy, parenthood, beauty, etc.
Gift guides for kids, book lovers, travel lovers, etc.
There are queries for just about everything under the sun. It's very likely you'll find something you can reply to.
You can even sign up for specific topics:

Just keep in mind who your audience is. You don't want to waste your time replying to a query that won't appeal to them.
How do I reply to a HARO query?
Most importantly, you'll want to make sure you provide everything the reporter will need.
Be sure to read the query carefully before responding. Some reporters will want quick bullet points, whereas others may want 1-2 full paragraphs for a quote.
Here's the general email format I typically use for my replies:
If the reporter lists their name in the query, be sure to use it when you begin your email. It shows you're paying attention and makes your response more personal.
Next is your response to the query. Answer the query fully, but try to keep your response to a few paragraphs at most. Reporters don't have time to read a novel-length email!
Then, give a little information on your business and why you're knowledgeable on the subject.
Once you've been featured on a well-known site, be sure to mention it in future queries. This helps enhance your credibility.
Sometimes, reporters will need your website URL, a headshot of you, and/or your social media handles. Be sure to include all of this when you send each query, so the reporter doesn't have to waste time asking you for it. To save time, create a template with all of this information that you can use for all of your responses.
Important: never attach any files to your emails! This could get your response flagged as spam.
If a reporter needs any more information from you, he or she will reach out. As for your headshot, upload it to your website or a hosting service and just include a link in your emails.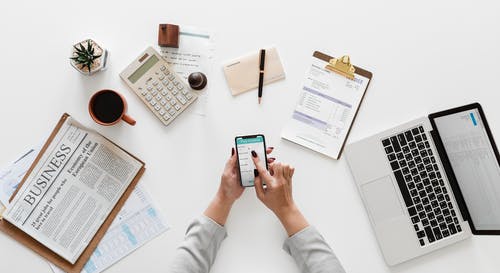 2. Partner With Bloggers & Social Media Influencers
Use the large audiences of other bloggers and social media influencers to your advantage!
Here are three ways to do this.
Brand Representatives
One of the best ways to partner with influencers is to hold a brand rep search and bring on brand representatives (a.k.a. brand ambassadors).
This is especially powerful for online shops who sell physical products.
Once you choose your representatives, you send them some free products and give them a discount code for their followers. In exchange, they promote your products and business to their large audience for a determined amount of time.
You can download the the templates I use below:
Product Reviews & Sponsored Posts
Another option is to send free products to bloggers and influencers in exchange for a one-time promotion, like a social media or blog post.
Make a list of established blogs and influencers in your niche.
Consider the readership they attract. Is their audience likely to be interested in what you sell?
Then, reach out to them. This can be as simple as sending an email and asking if they're interested in receiving a free product for review.
If you have a bit more leeway in your budget, sponsored posts are another great way to get more eyeballs on your products.
For product reviews, the information covered is typically at the discretion of the reviewer. Whereas for sponsored posts, you're essentially paying for the ability to specify what you'd like to be covered in the post.
Of course, make sure you're working with trusted bloggers who will only promote your product if they love it and believe in its value.
Either way, it helps if you've already built a relationship with the blogger or influencer (but it's not necessary).
That leads me to my next tip:
3. Start an Affiliate Program for Your Products
Word of mouth is so important for growing your business and gaining trust through social proof.
If someone loves your business, they might share it with their friends. That's great!
But if you give them an incentive to share your products with their audience, they're more likely to be strategic about it (and to write emails, blog posts, and social media posts!).
With an affiliate program, that incentive is typically a portion of the profits. You get to control how much an affiliate gets each time they sell a product.
And to make things simple, you can use a platform like Shareasale or SendOwl to manage your affiliate program.
4. Guest Posting for Increased Exposure
Use guest posting as a way to position yourself as an expert in your field.
This strategy takes more time and effort, but the payoff can be very rewarding.
How do I write and submit a guest post?
Start by thinking about how you can solve a problem for readers in your niche.
For example, if you sell stationary for wedding invitations, your ideal audience is brides. So, you should come up with informational topics related to wedding planning and staying organized during the process.
Do some research on blogs in your niche. Find out what type of posts they already have, and what's missing from their archive.
Check if they have a page about submitting a guest post (usually titled 'Write For Us' or something similar). If not, you'll need to send them an email pitching your idea.
Be sure to include specifics about the article you've written. It's best to have the article already complete (with an enticing title), so they can tell right away if it's a good fit for them.
They should allow you to add a bio to your post. That way, you can give their audience some information about you and your products, and include a link to your website.
5. Collaborate With Other Brands
Collaborating with other brands is a great strategy for growth. Plus, it can be a lot of fun!
Do you know of another business that sells products in your niche? Do they have complimentary products (similar products to yours, but not the same)?
This could be a perfect opportunity to collaborate!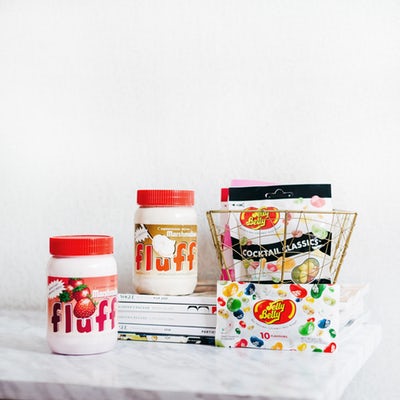 For example, in the #bookstagram world (book lovers on Instagram), bookish subscription boxes are very popular.
The brand selling the boxes typically collaborates with artists and other product creators to put together each month's box, based on a particular theme.
One box might have a candle, an art print, and a mug. By including their product in the box, these brands are exposed to an audience that they know is interested in their niche.
You can find another brand to sell complimentary products as a set, or collaborate to create a new product that combines both of your talents.
Then, you can sell it to both audiences. It's a win-win for both parties.
Conclusion: Media Exposure for Business
With these five powerful ways to get media exposure for your business and products, you don't need to wait until you've built up a massive audience to make more sales.
You know your products are valuable and worth every penny. So it's time to (literally) alert the media, and share it with the world!