When it comes to Instagram posts, attractive visuals get more engagement.
And more engagement means faster growth. It's that simple.
One of the BIGGEST reasons my first business (SilverFire Books) is successful: I finally figured out how to take photos that attract an audience on Instagram.
I'm not talking about crazy-complicated flatlays or fancy photoshoots, either. Ain't nobody got time (or money) for that!
I'm talking about simple images that people respond to. (All you really need is a camera phone!)
When I first started my business, I struggled to get noticed. Finally, I made a point to do something drastic about my images.
Because even I knew they weren't stopping anyone's scroll.
Over time, I went from crickets (no comments & very few sales), to this:
This one IG post got me tons of engagement, 11 new followers, AND $66 in revenue within an hour of it being posted. It's not perfect, but it's so much better than what I used to post.
All it took me was 3 minutes to set up & take the photo, and 1 minute to edit it. (Using JUST my iPhone.)
Let's go over what I did to improve my Instagram photos.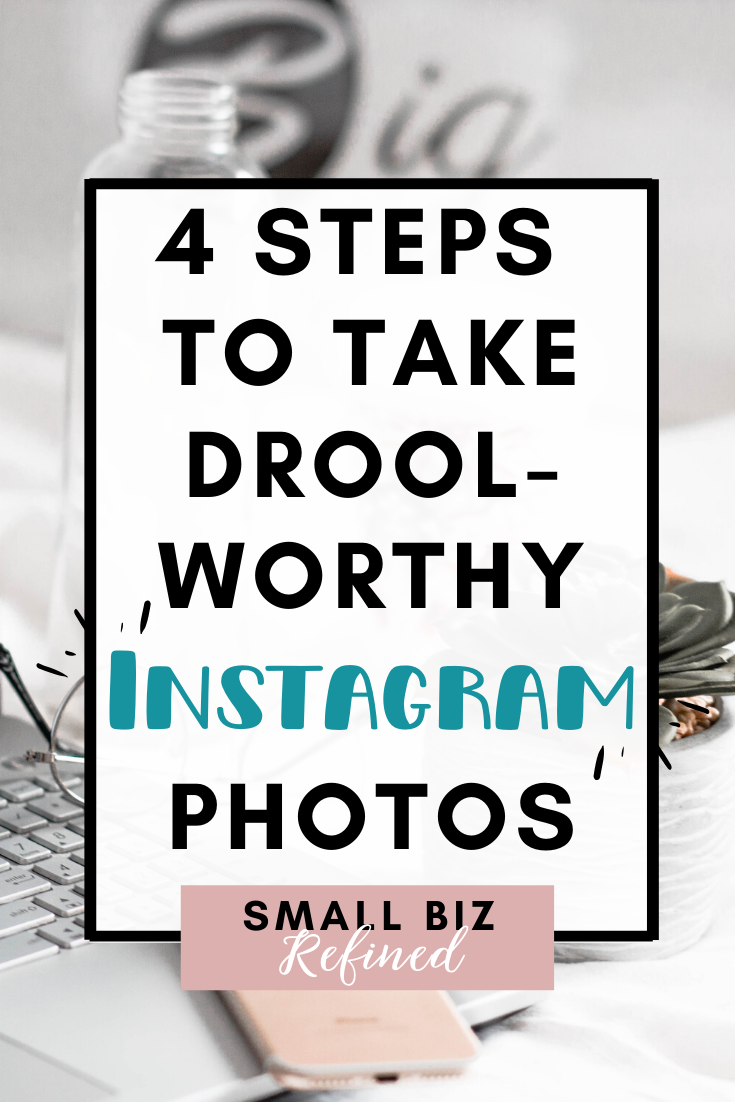 How to Take Better Instagram Photos
1. Better Lighting
Try to set up your props near a natural light source, like a window. If the light is too bright, you can hang a diffuser (thin sheet or curtain).
If you're outside, avoid direct sunlight – it's too harsh. Somewhere in the shade, like under a tree or beside a building, is better.
Either way, I usually set up a white foam board opposite from the light source to even out the light.
2. Line Up Your Frame
You've gotta mind your lines.
Make sure any major horizontal or vertical lines are parallel to the frame. For example, if you have a table in your shot, make sure its legs are parallel to the edges of your photo.
Otherwise, your photo will probably look wonky!
3. Put the Focus on the Main Subject
By this, I don't mean to put your subject dead-center. In fact, placing your subject elsewhere is usually more interesting to the eye.
What I do mean: take a second to tap on your phone screen where the subject is before you take each photo.
This is especially important if you're using Portrait mode (which blurs the background), but you should be doing it no matter which mode you're in.
4. Edit Your Photo
Often, a BIG part of a photo's transformation comes from editing.
Adobe Lightroom (it's a free app!) is my favorite editing tool. I usually edit the colors, brightness, and detail/sharpness of my photos, because I want them to have a similar aesthetic to my other photos.
To make things even easier, I created a Lightroom Preset for myself. Essentially, it's a filter (similar to Instagram's built-in filters, but better). This gives me a starting point for each edit.
(You can get ALL my photography tips & tricks – plus creative inspiration – in the Insta Phone Photography Guide.)
The awesome thing about all this: with ONE great image, you can repurpose it into a Pinterest pin, Instagram story, product photo, and blog post graphic. (Because who wants to do extra work if they don't have to?!)
If I had never stepped up my photography game back when I started my first online business, I probably would have given up by now. (And I am not a quitter).
Because it really makes all the difference.
I want you to see the difference for yourself. I want you to get more comments, more followers, and more sales, just like I did.
So get out there and get snapping!