As entrepreneurs, we crave inspiration from others who have come before us. We want to know the stories behind how others have built and grown their dream businesses. Podcasts are perfect for this. So today, I'm sharing some of the best podcasts for entrepreneurs and business owners, to get those inspirational juices flowing!
Podcasts make it easy to learn or find inspiration while multitasking (because I know you've got a lot going on!).
I love listening to podcasts while walking, driving, or doing chores around the house. They make doing the dishes that much more entertaining!
Here are 9 fabulous podcasts for small business owners and aspiring side hustlers, so you can learn from established entrepreneurs while channeling your creative energy.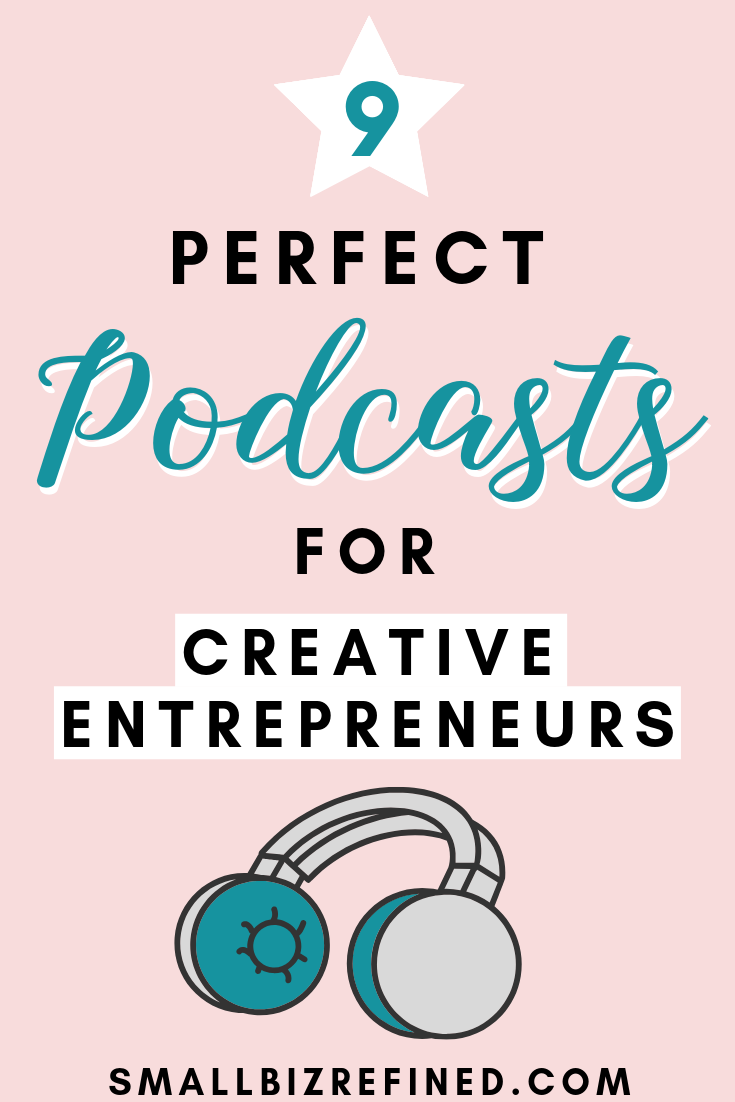 Best Podcasts for Creative Entrepreneurs
1. Dear Handmade Life
Host: Nicole Stevenson
Dear Handmade Life focuses on stories from (and advice for) artists and makers. Some of the best episodes feature fellow small business owners and how they handle the ups and downs of running a handmade business.
2. Side Hustle School
Host: Chris Guillebeau
I'm particularly fond of this one, as episode 844 features a story about yours truly (how I grew my own product-based business before I became full time self-employed)!
You can read more about how I built a profitable online shop here.
Side Hustle School episodes aren't interview-based, but Chris uses humor and practical tips to cover real-life stories about people who've started a successful side hustle.
This is the podcast for you if you're still on the hunt for that perfect business idea. There are over 800 stories to inspire you!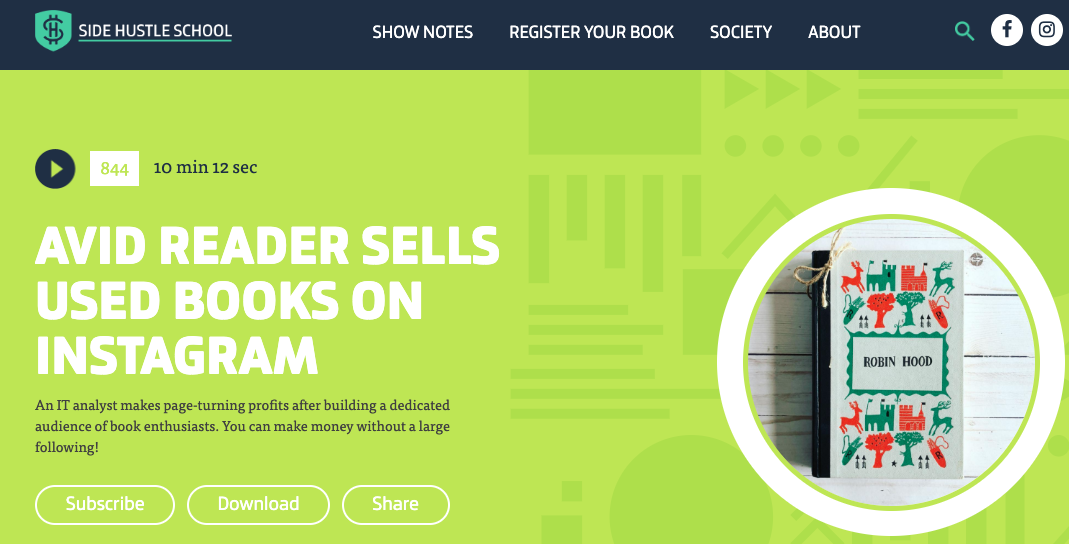 3. Online Marketing Made Easy
Host: Amy Porterfield
Listening to Amy feels like having a business fairy godmother guiding you through both the foundational and challenging parts of online marketing.
She's a seasoned expert in the online marketing world, but she still keeps it real with her audience.
4. Creative Biz Rebellion
Hosts: Kelly Parker Smith & Caroline Hull
The co-hosts, two product-based business owners, saw a need for creative business advice specifically for product sellers. (That's why I started this blog, too!)
They chat about what they've learned in their own business journey, and give actionable tips for creating and selling products both online and locally.
5. Don't Keep Your Day Job
Host: Cathy Heller
If you're looking for a dose of inspiration, look no further. In this podcast, Cathy interviews successful business owners about their humble beginnings, and how they were able to harness their dreams into a business they love.
6. The Merriweather Council
Host: Danielle Spurge
This podcast helps craft lovers make a living with their art. Danielle shares actionable tips and personal experiences to help handmade businesses succeed.
7. The Influencer Podcast
Host: Julie Solomon
While this podcast is technically aimed toward aspiring online influencers, it can still be really valuable for all business owners. Julie and her guests share important business lessons and priceless social media expertise in a fun and conversational way.
8. Raw Milk: The Creative Business Podcast
Host: Beth Kirby
Beth and her guests dish about social media, marketing, and balancing life and business.
One of my favorite episodes, Turning Your Passion Into Profit with Lauren Haynes, details how Lauren was able to grow and scale her product-based business (Wooden Spoon Herbs) into a profitable brand. She was even able to get her products into local stores. Pretty cool, right?!
9. Creative Empire
Hosts: Reina Pomeroy & Christina Scalera
Reina and Christina chat with guests about a wide variety of business-related tips and wisdom. They're knowledgeable business owners, and a LOT of fun to listen to.
That's it! Some of the best podcasts for entrepreneurs, whether you're looking for digital marketing tips or creative inspiration. Try them out – I hope you come across something that inspires you!