In May of 2017, I started a boutique online bookstore.
Honestly, I don't even remember the exact moment that inspired me to do it, but I was set on making it work.
I got a business license, a PO box, built up an inventory, and figured out my pricing. I decided to skip the EBay/Etsy/Amazon route and go straight to the people using Instagram & PayPal.
So it was really disheartening when I realized my Instagram posts were going unseen. I could practically hear the sound of crickets mocking me.
Luckily, I'm not the type of person who gives up easily.
I did a TON of research on social media, digital marketing, e-commerce: basically anything related to online business. I tested different strategies and slowly built up an audience.
(Looking back, I realize I could have done it a LOT faster, but we'll get to that.)
Now, my business makes me consistent income (see screenshot below), and I've built up an awesome, loyal customer base.
Last year, I built a website on Shopify so customers can place orders there, too.
Why am I telling you this? Because I want the same for you! In fact, I think you can do even better.
I'm not going to lie: it wasn't easy. There were some late nights and frustrating moments. Heck, there still are. But you know what? It feels good to build something on your own.
Plus, I was able to save up enough money to quit my corporate job and do this entrepreneur thing full-time. And since then, I've been able to make even more money with the extra time I have now.
(I even started creating digital products for my online shop, so I can make passive income to supplement my revenue. You can learn more about that here.)
So yeah, it was worth it. 🙂
How to Start an Online Shop
In this post, I'm going to walk you through some of the best strategies I've found for building my brand, growing my business, and selling more products.
Download the checklist below for the essential steps you need to build a strong foundation and help you take action on starting your business!
So let's get down to the good stuff. What worked for me that can work for you, too?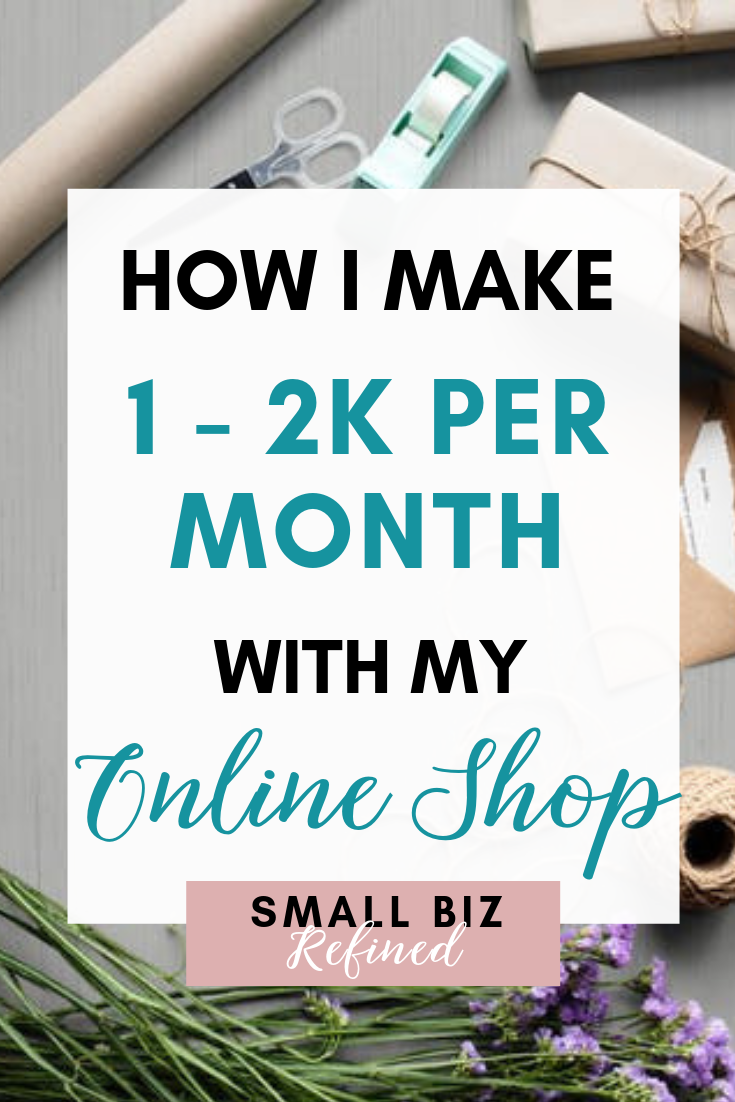 Instagram
1. Partner with Social Media Influencers (a.k.a Brand Reps)
I didn't try this strategy until almost a year after I first started my business, and I really wish I had started sooner. This was one of the best strategies I found for growing an audience on social media (that's interested in your niche) on a very low budget.
Think of it as word-of-mouth marketing but through social media, so it's on a grander scale.
Basically, you either reach out to influencers in your niche directly (through DM or email), or you can hold a rep search. If you're considering trying this, I go into a lot more detail in this post about how to partner with brand representatives to grow on Instagram.
The best part? It gives your brand more authority and social proof. It's like getting glowing reviews, but in a more publicized way.
2. Run a Giveaway on Instagram
This is another solid strategy I found for growing followers and engagement on Instagram.
You don't have to spend a lot of money to make it work, either. I usually only spend $10-15 max, and I almost always get a great return on investment.
Essentially, your costs will be cost of your giveaway product (materials, etc) plus the cost to ship it.
Giveaways work best if you've built up at least some sort of audience on the platform before you do it. If you haven't, don't fret!
There are ways to increase your giveaway's reach, like partnering with social media influencers and having them hold the giveaway on their page.
You can download my plug-and-play giveaway templates for free below:
3. Increase Your Engagement Rate
Your engagement rate is the holy grail for getting your posts noticed on Instagram, and therefore being able to really connect with your audience.
It's how Instagram decides which posts are worth showing to your followers. And, higher engagement means your posts are more likely to show up under a hashtag's Top Posts section, or on the Explore page.
The more places you show up, the more likely you are to get found by potential customers. Who doesn't love free marketing??
Some great ways to increase your engagement on Instagram: direct messaging, Instagram stories, and adding a call-to-action to your posts' captions.
Product Photography
I'll admit: my photos used to look pretty rough. I cringe looking back at them.
But you have to start somewhere! And luckily, there are lots of ways to improve your product photography. I've gotten a lot better over the years: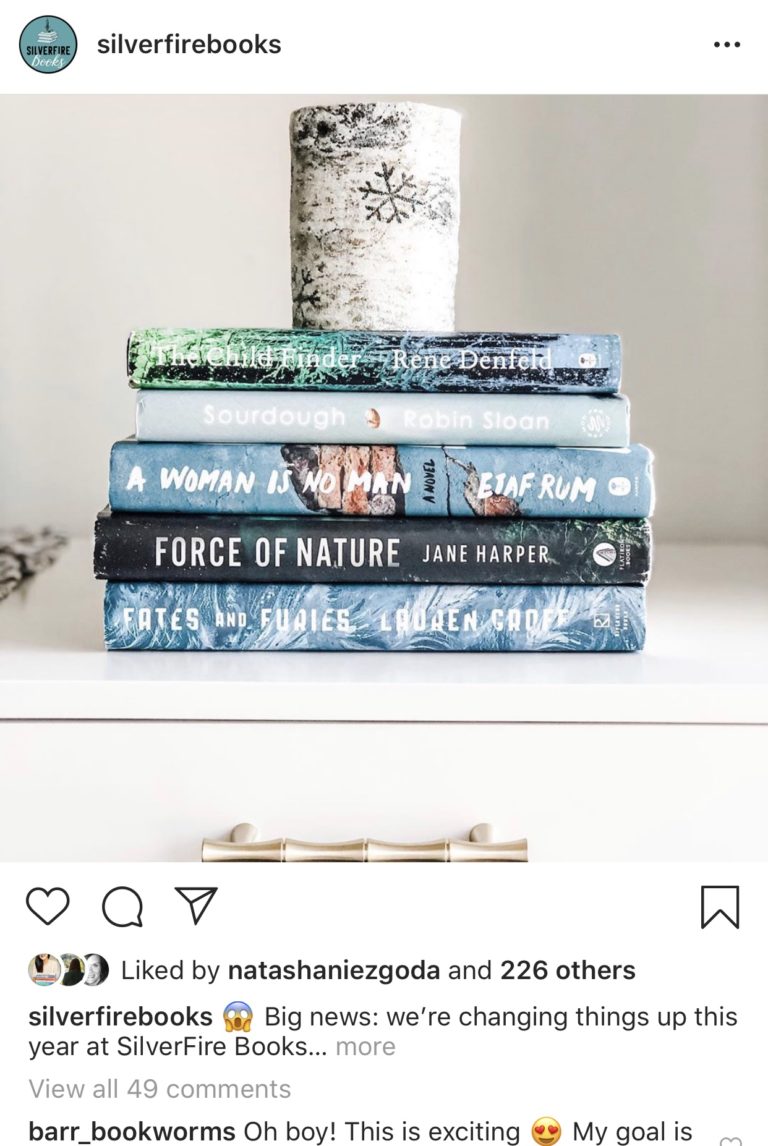 I mostly use backgrounds and props I have lying around the house, but I keep extra items on hand to keep my photos fresh & interesting. (The craft store is a treasure trove for this kind of thing!)
You can decide if you want your photos to be minimalist, or if you want to jazz them up with props and color.
You can even play with lighting and shadows: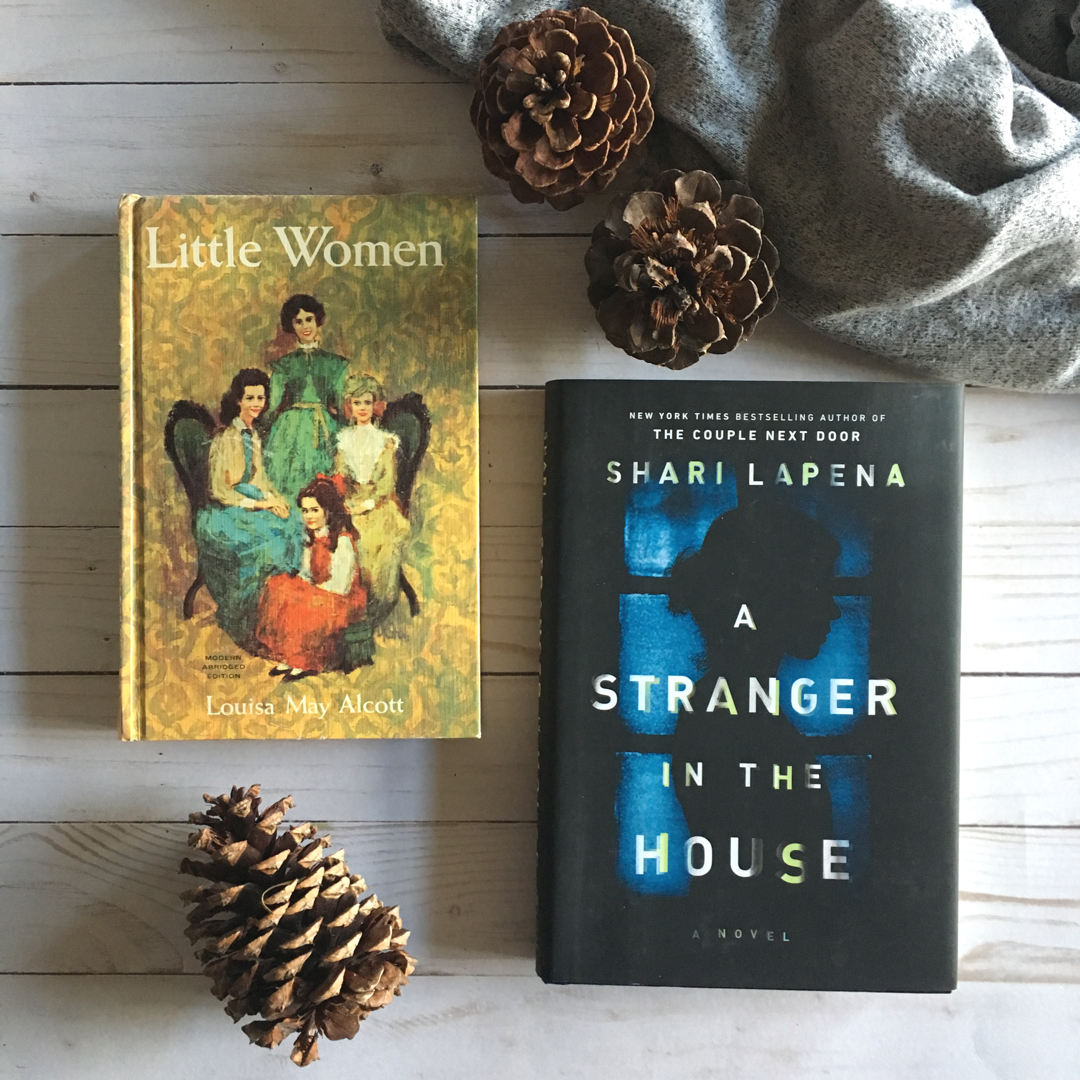 Either way, you can take beautiful and interesting photos even if you're just using your phone.
And the better your photos, the more likely someone is to buy your product. It's that simple.
You can learn all about how to take & edit kick-ass Instagram photos in my Insta Phone Photography Guide. (On sale for just $7 right now, but the price goes up soon!)
Pinterest
My one complaint about Instagram? You really only have one spot for an external link. That's where Pinterest comes in.
Pinterest is a super-smart search engine where users search for and share great products to buy.
It can be HUGE for driving traffic to your Etsy shop or website, especially since you can share pins (with a link) for every product you sell.
Here are some posts to help you dominate on Pinterest:
Customer Service
This is a really important thing to get right from the beginning. It can come back to haunt you if you don't!
I operate under the mantra that keeping your current customers happy is more important than getting new customers.
If you make a mistake (for example, shipping the wrong item), you should always refund the order.
But even if the customer made the mistake (ex: used the wrong shipping address), I almost always refund them anyway. The profit lost is usually regained because they start to trust you, and therefore become a loyal repeat customer.
Of course, it depends on the circumstances. If someone does this more than once, they're taking advantage of you. And if your products are high-end, difficult to make, or expensive, you may have to consider if it's worth it to you.
Either way, as a small business owner, the emphasis is always on service. Nurture your customers, and they'll be more than happy to give you glowing reviews and tell their friends about you.
Stand Out with Branding (Product Packaging)
The first time I saw someone post an Instagram story raving about how much they loved my packaging, I realized how worth it the extra care I put into each order was.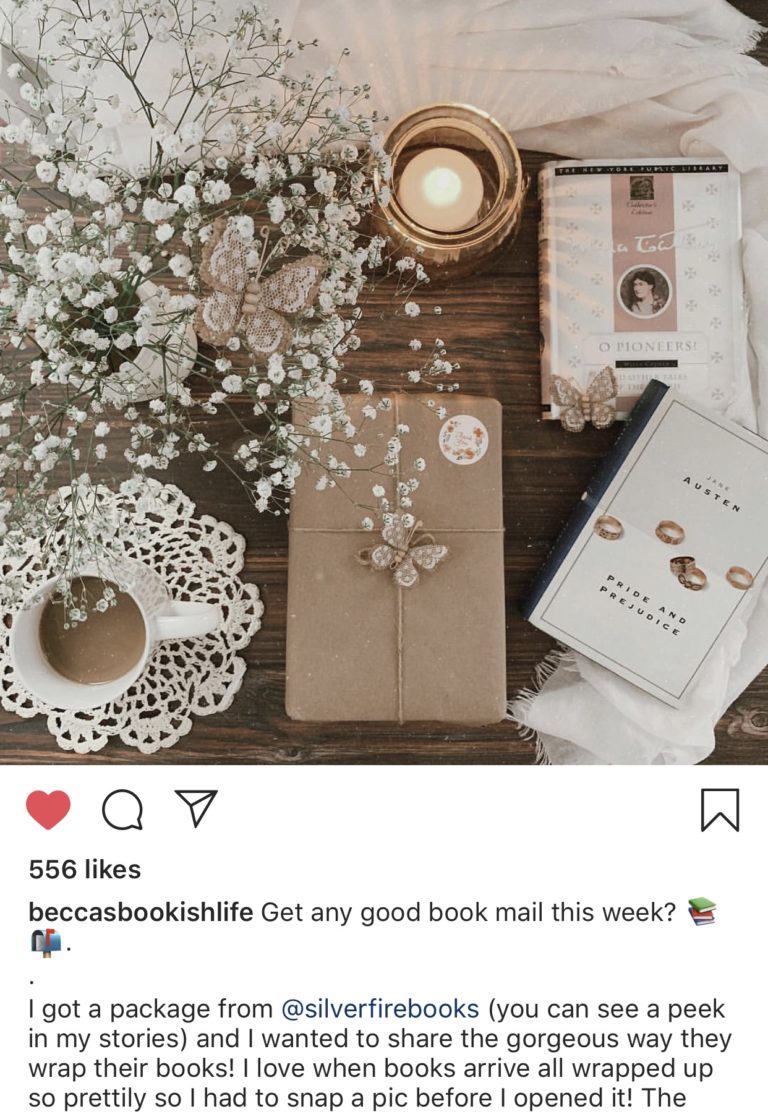 As a creative business, you want to stand out and be both memorable and recognizable. You're not a boring big box store, and you're proud of it! That's where branding & product packaging come in.
Check out my post on creative ideas for product packaging for some inspiration (including links to exactly what I use for my own packaging!).
If your packaging is attractive, your customers are much more likely to share your products on social media.
Email Marketing
Last, but definitely not least, email marketing is an essential piece of your marketing strategy.
As business owners, we can't control social media algorithms. We don't have a backup way to contact our followers if the platforms were to disappear. That's why email lists are so important.
My advice: start building your email list from the beginning. It's best to offer a freebie to entice people to join. For example, if you sell art prints, offer a free printable illustration or calendar page in exchange for an email address.
For example, I offer a free reading planner to grow my online shop's email list: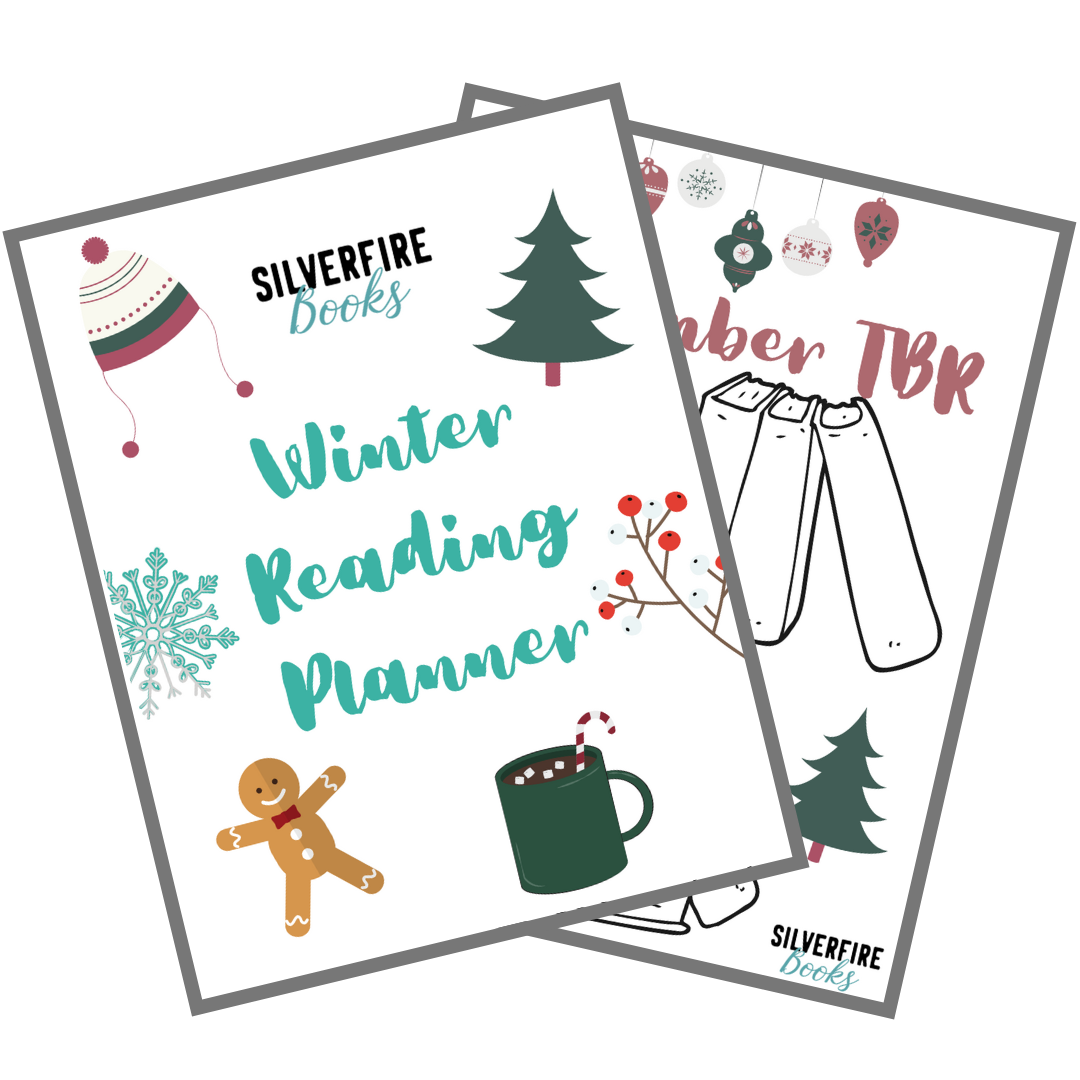 Whichever email service provider you use (I recommend Mailchimp or ConvertKit), it's easy to add a form to your website.
If you don't have a website, you can create a landing page (basically a standalone webpage) through your email service provider to collect subscribers.
There you have it! Those are some of the best strategies I used for growing a successful online shop.
I know it might be a lot to take in, but it's totally fine to focus on one thing at a time. It's better to do one thing well than to do five things poorly!
To help you even more, I've created a checklist with all the essential steps to start your own online shop. You can download it below.
Good luck, and get building! 🙂