One of the biggest reasons people fail on Pinterest: they don't put enough effort into creating Pinterest pins that catch the eye (and convert!).
Even with fabulous products & content and a kick-ass keyword strategy, if your pin isn't attractive, you won't get clicks and traffic from Pinterest.
Good thing it's an easy fix! There are a lot of ways you can make your pins more appealing.
Plus, once you create a couple designs that work, you can use those over & over again (with slightly different changes to the graphics and images).
Here are some tips to make sure you're creating pins that are irresistibly clickable.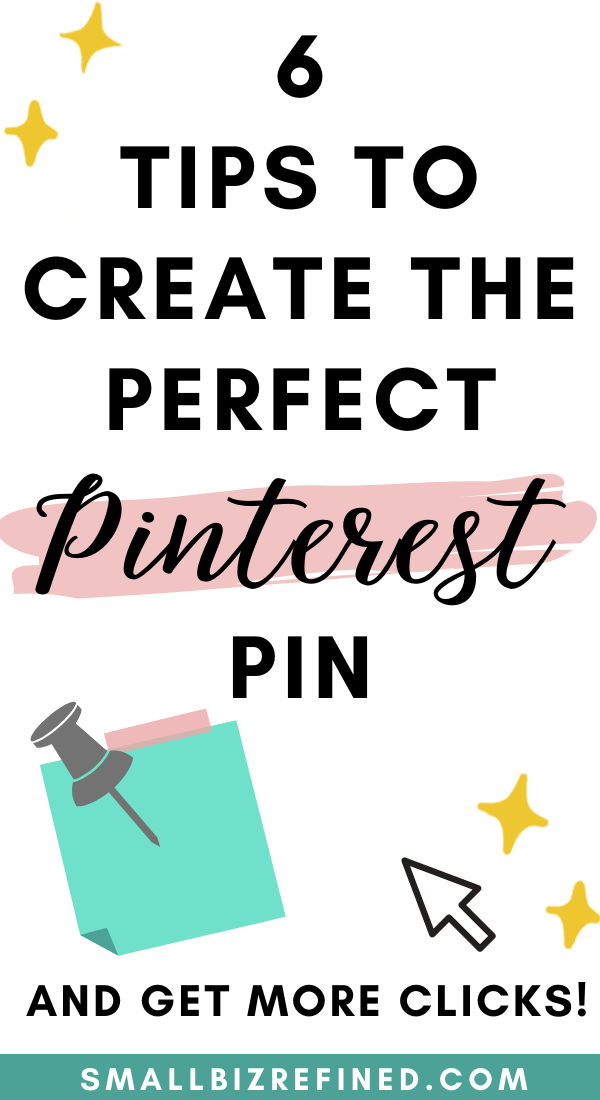 1. Use a graphic design tool
You don't need to be a professional graphic designer, but that doesn't mean you can't look like one!
Canva is a free tool with resources and templates you can drag & drop to make gorgeous pin images. It also has built-in images and graphics you can use for free.
Picmonkey is another good option for easy graphic design.
2. Always create vertical pins
Pinterest prefers pins to be longer than they are wide (a 2:3 aspect ratio). Plus, longer pins are more noticeable in the feed.
Experiment with different sizes (600 x 900 is the standard, but you can definitely try larger). Some of my best performing pins are even longer than the standard.
You can put your image on top of a larger background to increase the pin size (and still have room for text/graphics).
3. Use a mix of images and graphic elements
Test out different combinations of background images and graphic elements, like illustrations and icons. (Yes, you should be creating multiple pins for each product or page on your site!).
Stock photos can sometimes be over-used, so it's usually most effective to use your own images if you can. But if you're strapped for time, using stock photos is just fine!
Just make sure your background isn't so distracting that your text isn't readable.
4. Add text overlay
Adding text will make it clear what your pin is about, and that it's clickable if someone wants to learn more.
Your headline is one of the most important factors in determining whether or not someone will click on your pin. Draw viewers in with an intriguing or unique phrase or title. Don't be afraid to make it funny or a little mysterious!
Below your main title, you can even add a subtitle to provide more detail or specify who your pin/product is for (i.e. your ideal audience). For example: "For new moms" or "on a budget".
When someone sees that you're speaking directly to them, they're more likely to click through.
>>>>>> Related post: 9 Proven Strategies to Get Your First 1,000 Followers on Pinterest
5. Use attractive (not distracting) colors & fonts
In general, try to use colors that complement each other without clashing. Stick to 2-3 main colors that compliment your brand. That way, your pins will be recognizable to your audience.
And when it comes to fonts, the most important factor is that the text is large and readable. Take a step back from your screen and see if you can still clearly read the text on your pin.
Script fonts can be pretty, but they generally aren't as easily readable, so don't overdo them.
Like with colors, try not to use more than 2 (3 max) different fonts in one image. Too many fonts can be distracting.
6. Add your URL or brand name
You should always include your URL or brand name on your pins. This makes your brand memorable.
Doing this also makes it more difficult for others to steal your pins and re-route them to their own URLs (believe me, it happens all the time!).
Try using all these tips to create a few Pinterest templates you can use over and over. What works best for one person may not work best for you – experiment and see which pins get the best response!
And if you're ready for more, here are 5 tips for increasing Pinterest traffic to your website.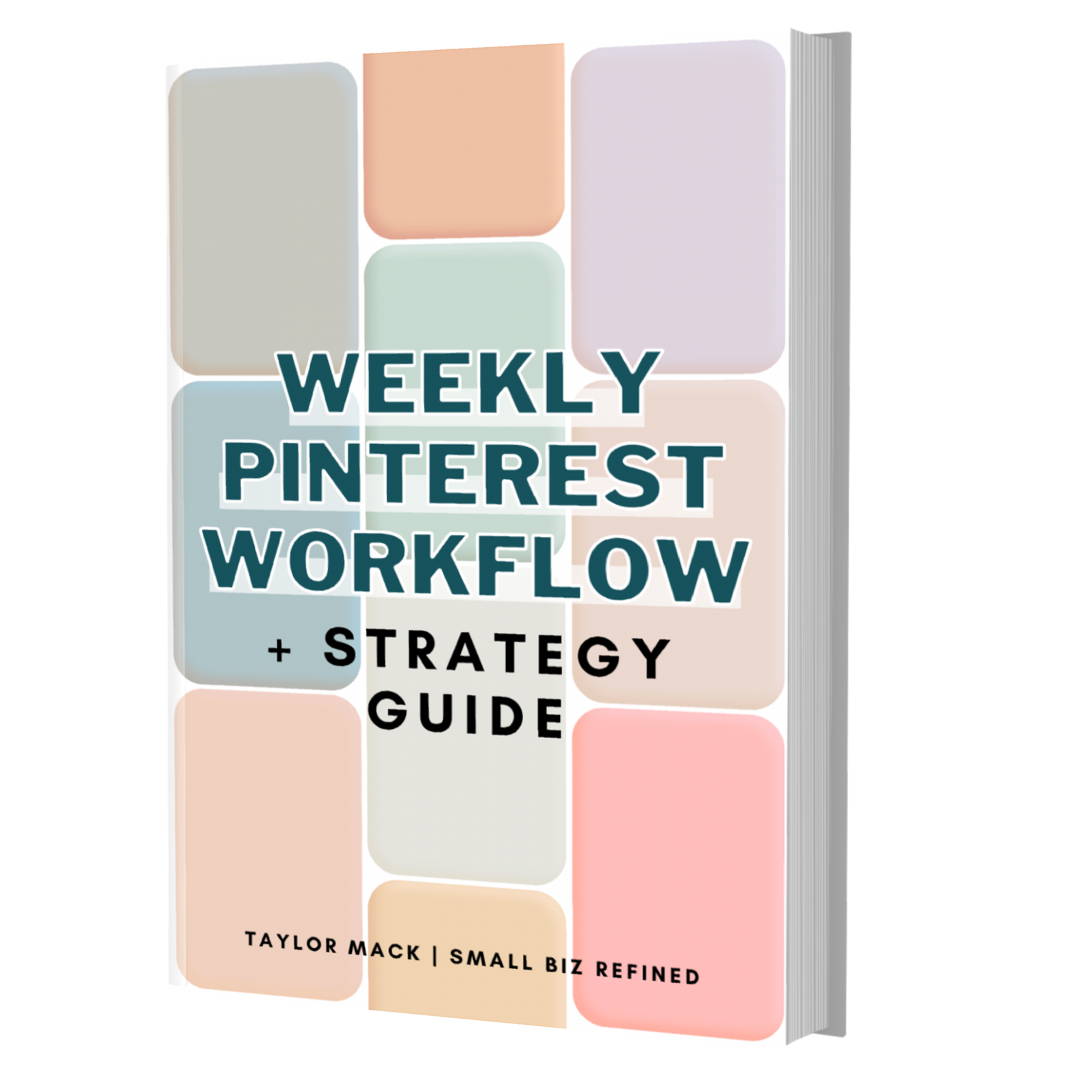 Want to learn all my best Pinterest tips and strategies (including the Combo Pinning Method)? I've put it all into this handy ebook. Check it out here.