Today, I'm sharing some of the best Instagram hashtags for fall.
I'm not one to jump on the bandwagon for every trend. But when it comes to social media (especially Instagram!), trending topics and hashtags are an online business's best friend.
And there's no easier trend to predict than upcoming seasons. With each season comes its own holidays, traditions, and changes.
For winter, it's winter wonderland and family holidays. For spring, it's flowers in bloom and spring cleaning. And for summer, it's weddings, vacations, and warm weather.
When it comes to autumn, September brings all the fall feels: pumpkin spice, crunchy leaves, cozy sweaters, and apple picking.
But for me, October's when autumn really sets in. I'm allll about Halloween, and I'm always ready for some spooky reads and scary movies!
And who doesn't love the delicious food and scents of November?
People follow the seasons, so why not become a part of that phenomenon with your business?
It can be as easy as adding seasonally trending hashtags to your posts. So to help you out, I've gathered 30+ Instagram hashtags perfect for fall! (Remember: it's best to use a mix of smaller volume and larger volume hashtags, in terms of popularity.)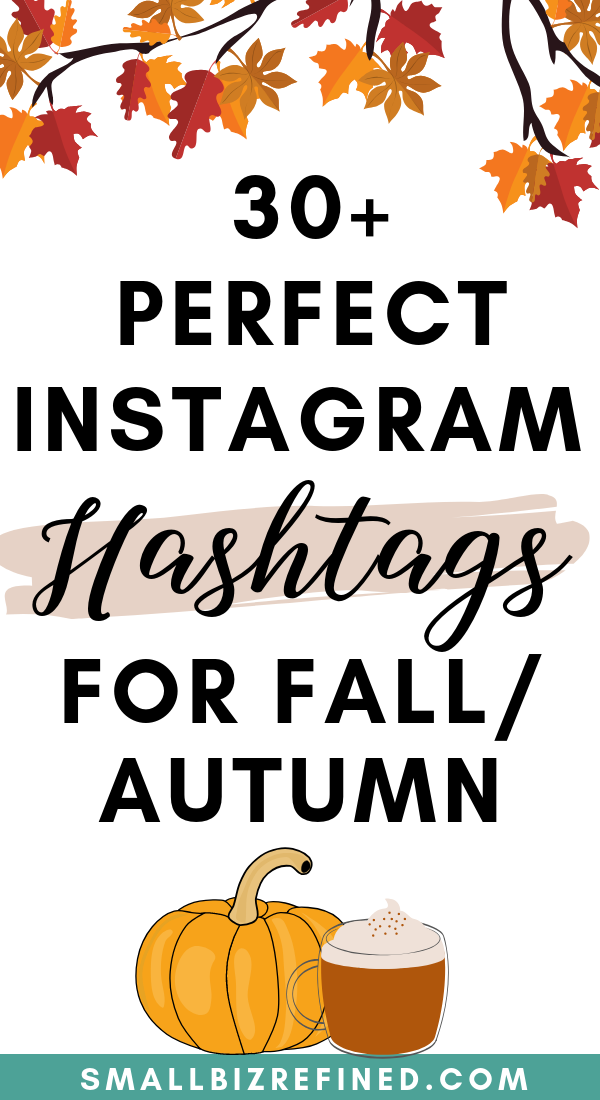 Instagram Hashtags for Fall & Autumn
#autumnaesthetic (148k)
#fallfeels (197k)
#fallismyfavorite (175k)
#autumndecor (276k)
#fallisintheair (228k)
#loveautumn (298k)
#coolweather (318k)
#readyforfall (346k)
#hellofall (460k)
#itsfallyall (443k)
#pumpkineverything (466k)
#autumndays (523k)
#ilovefall (791k)
#fallishere (931k)
#fallvibes (1.3m)
#autumnvibes (2.1m)
#pumpkinspice (2.1m)
#sweaterweather (4.5m)
Instagram Hashtags for Halloween
#countdowntohalloween (50k)
#halloweenqueen (69k)
#iputaspellonyou (108k)
#october31st (133k)
#hallowseve (133k)
#halloweentown (212k)
#spookyseason (968k)
#witchyvibes (1.2m)
#thisishalloween (601k)
#spoopy (659k)
#witchythings (1.2m)
#hocuspocus (985k)
#jackolantern (1.6m)
#trickortreat (6.1m)
Want to get a head start on the rest of the year? Here are 30+ perfect Instagram hashtags for summer and Instagram hashtags for winter!
How to Choose the Right Hashtags for You
Choose Instagram hashtags that are relevant to your business and generally medium-sized (between 25,000 and 5 million posts).
Use a combination of trending and niche-specific hashtags. The more popular hashtags will give you an immediate boost in likes and views, but the smaller, long-tail hashtags will get you more authentic engagement (like comments).
Plus, using smaller hashtags extends the life of your post, because it doesn't get buried under newer posts as quickly.
I hope this has been helpful. With these hashtags, you'll be boosting your Instagram engagement in no time!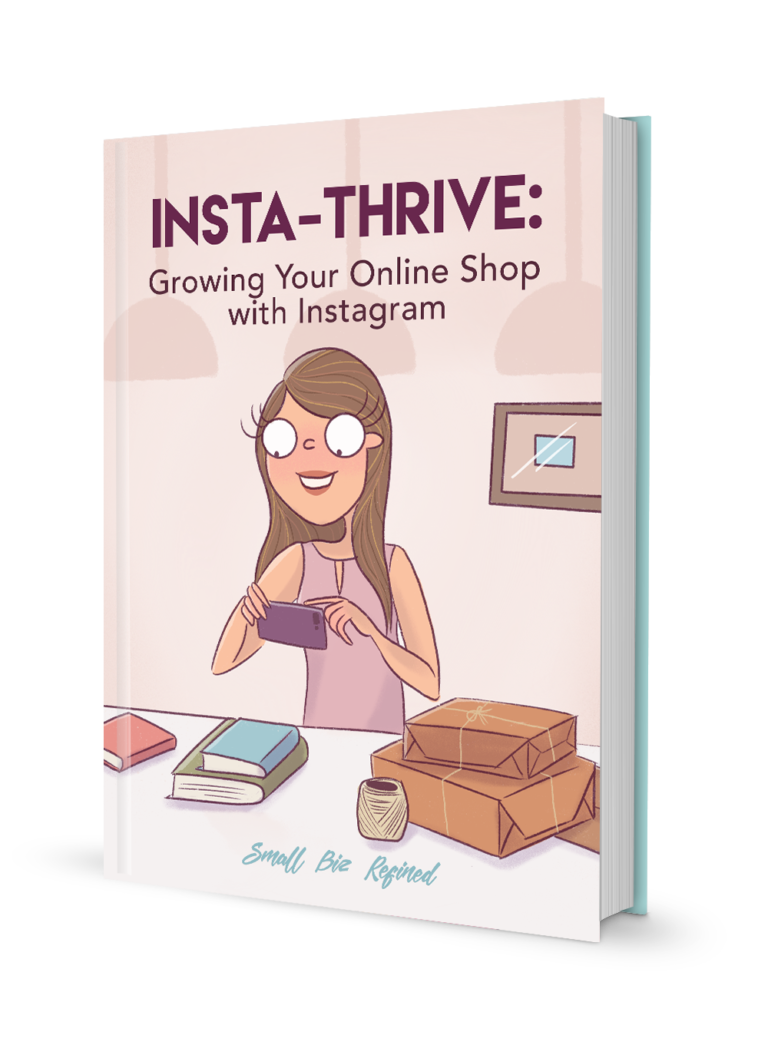 Want to know how I grew my online shop to over 6k followers (and over 2,800 orders) on Instagram? I wrote an eBook that walks you through the best growth & engagement strategies I've found (plus a bonus: 700+ hashtags perfect for product sellers & online businesses)! Learn more.