If you haven't heard of a tripwire funnel, you're in for a treat, my friend!
A tripwire is a juicy offer, like a heavily discounted digital product or product bundle, that's only available for a very short amount of time (usually 15-20 minutes). It's triggered when someone joins your email list through an opt-in form.
It's a no-brainer deal for anyone who's interested in your niche. And it can work for any type of business: whether you're a blogger, designer, online shop owner, etc.
Tripwire funnels are a great way to supplement your monthly income, start building trust with customers before they buy a higher-priced item from you, and cover costs like ad spend or paid tools you use for your business.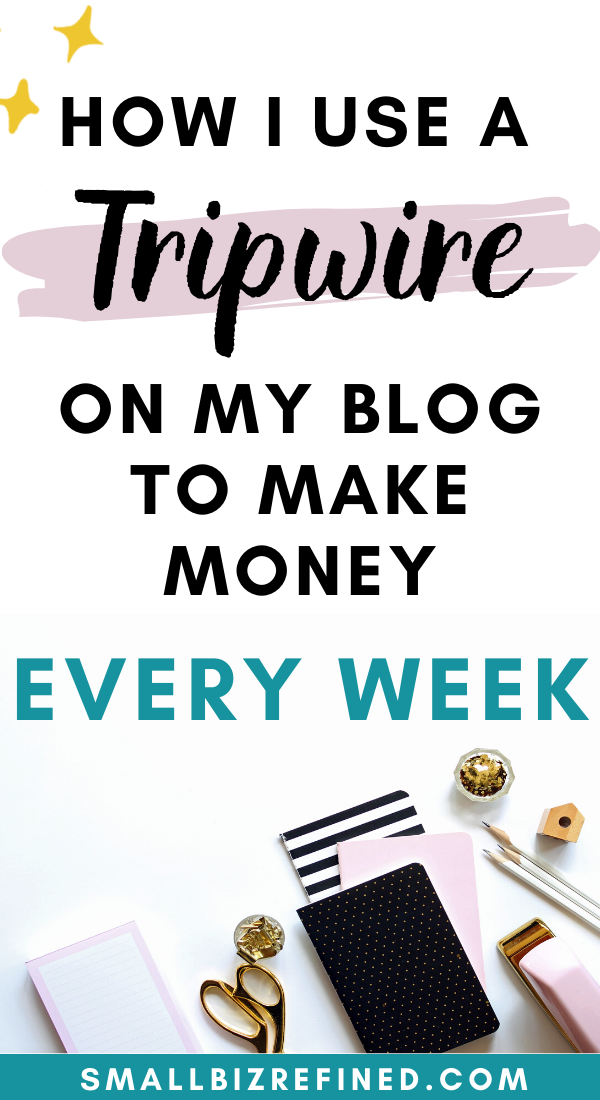 Please note, some links on this page are affiliate links. If you make a purchase through an affiliate link, I may receive a small commission at no additional cost to you. As an Amazon Associate, I earn from qualifying purchases. See my full disclosure policy here. Thank you for your support!
An Example: One of My Tripwire Funnels
I have a few tripwires in place, and every week they bring me sales on autopilot. (And every time I get a payment notification, I STILL do a happy dance!)

For example, when someone opts into one of my Instagram-related freebies, they get redirected to a tripwire page that offers them my Insta Phone Photography Guide for just $7.
I make sure they know the deal's only available for a limited time by adding a countdown at the top of the page.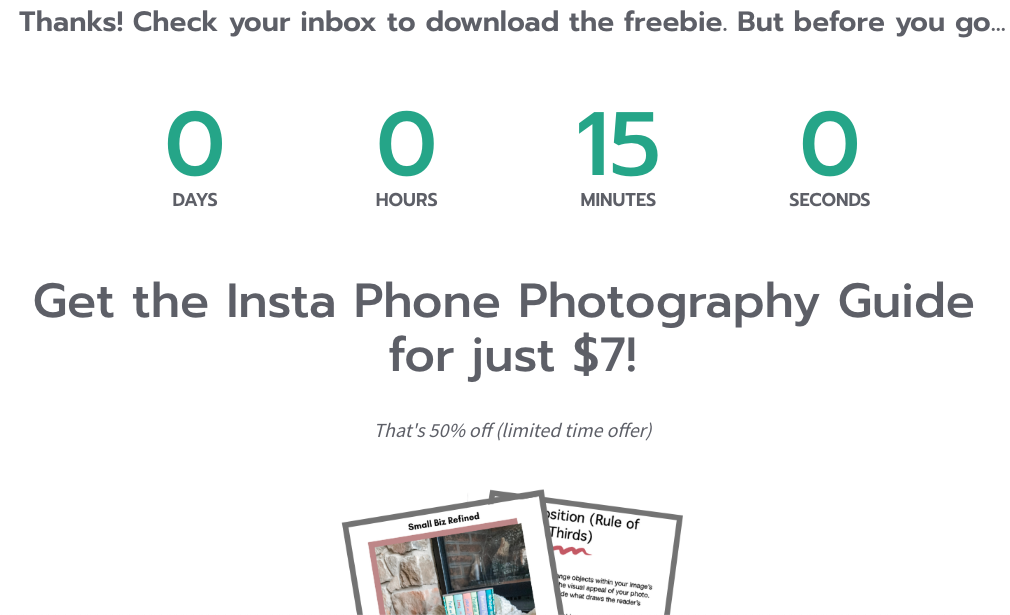 Essentially, a tripwire page is a shortened sales page. Keep it short, and highlight how your product can get results or add value to your customer's life.
What types of products work for tripwires?
A tripwire can really be any digital product, but it's usually something smaller. Your tripwire is a stepping stone to your higher-priced products.
Some great options are:
plug-and-play templates
short ebooks or guides
video trainings
printable art
journal pages
You can learn more about how to create a digital product (and set it up so you can sell it on autopilot) in my FREE 5-day email course:
How To Set Up A Tripwire Funnel
First, create a tripwire landing page.
I use Leadpages to create my sales and tripwire funnel pages. Leadpages makes it super easy to build beautiful landing pages with its drag & drop functionality. AND they have an evergreen countdown timer option built-in.
Just add your digital product mockup and some highlights about your product (how it can help your customer, product details, customer reviews, etc.), and you're ready to publish!
Leadpages is $37/month, but you can get a free trial here. Try it out and see if you like it!
(I did a bunch of research when first trying to figure out the best tech for building a tripwire, and this was by far the best option I found. I've been very happy with it!)
When building your landing page, make sure to link your 'Buy Now' button to your discounted product in SendOwl (or whichever digital product host/payment processor you use).
Then, connect your email signup form to the landing page.
Once you have your tripwire landing page created, you just need to add the URL to your form in your email service provider. Go to the form you want to connect it to, then add a URL redirect for when someone opts in to that form.
Here's what this looks like in ConvertKit (the email marketing provider I use):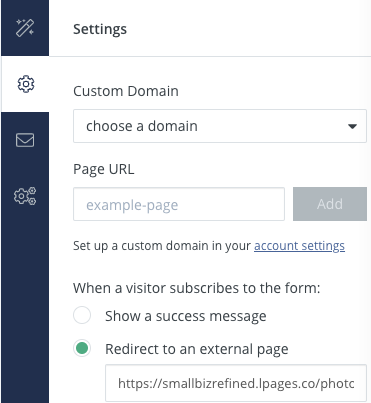 And that's it! Your tripwire funnel is live. Now, every time someone opts into your email list, they'll see your sweet deal!
The best thing about tripwire marketing is that it's a perfect way to nurture and build trust with a customer in a short amount of time. Get them a quick win, and they'll become a raving fan.
Creating a tripwire was one of the ways I reached my first 1k in passive income from digital products. Join my FREE 5-day email course to learn how to create a digital product yourself!
If you already have a digital product, feel free to check out my Savvy Sales video course to learn specific, proven strategies to attract your first 100+ customers and sell your digital products like hotcakes!