Instagram is the best social media platform for product sellers to focus on first.
Having a solid Instagram strategy is the biggest reason my online shop is successful. It's how I attract a majority of my customers and get traffic to my website.
What's so special about the 'gram?
Well, my friend, there are 7 reasons why Instagram is insanely powerful for product sellers.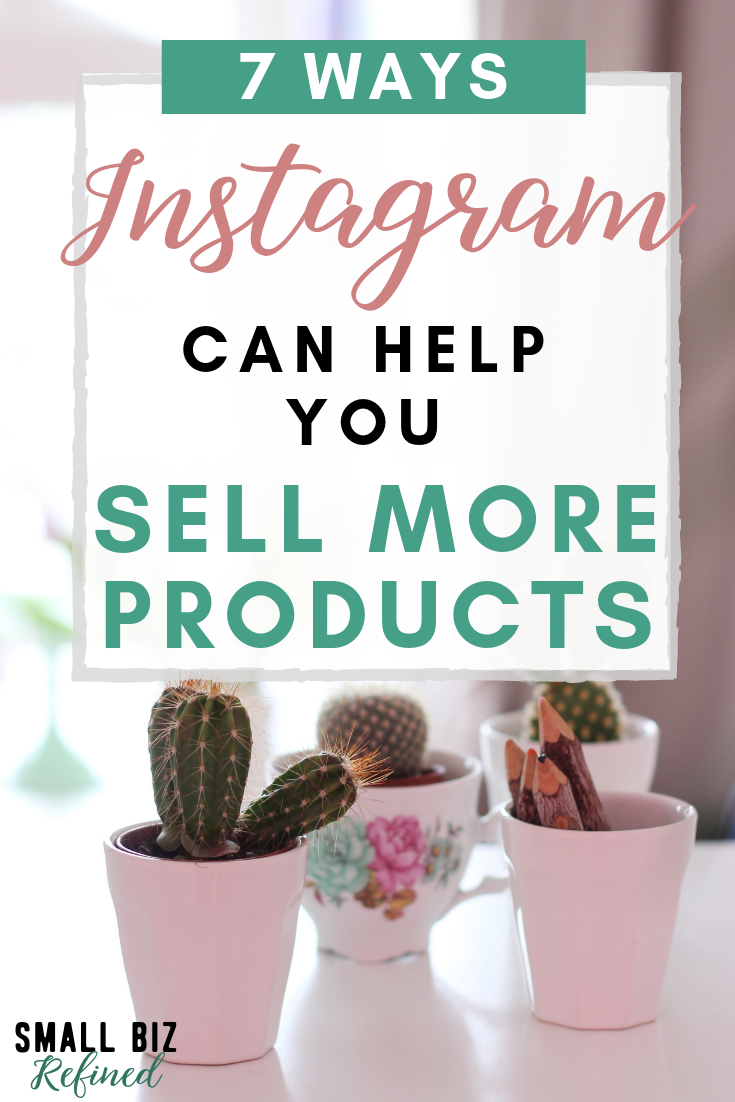 1. It's easy to gain social proof
Instagram is the easiest platform to build trust with potential customers through social proof.
With Instagram's visual-centric nature, people are encouraged to share about products they love (especially with the popularity of Instagram stories!).
The best part: new followers who discover you through recommendations from friends, family, and social media influencers are already warmed up to your brand.
Basically, your customers do outreach marketing for you, and often without even being asked. For busy small business owners, this is like music to the ears!
2. The visual medium makes it easy to share
Instagram's visual medium makes it easy to share the story behind your business, show off your products, and connect directly with potential customers.
If someone chooses to follow you, your brand becomes a part of their daily lives. Once that happens, all you've got to do is keep them engaged!
And when someone knows who you are and why you do what you do, they're way more likely to purchase from you.
3. People interact with brands on Instagram
People are much more likely to interact with brands on Instagram than on any other social media platform. And 50% of Instagram's over one billion users follow at least one brand.
On other platforms, users don't engage with brands quite like they do on Instagram.
And for some reason, I feel a little sleazy promoting myself on Facebook. (Maybe that's just me?).
But with my online shop's account on Instagram, I've made countless personal connections with my customers, and it feels like a true community.
>>>>>>>>> Related post: How to Nurture Engagement & Sales Organically With Instagram Direct Messaging
4. The app makes it easy to create video content
Video content is a huge marketing trend for 2019. And 64% of consumers are more likely to purchase a product online after watching a video.
But for small businesses, ain't nobody got time (or money) to film and edit a professionally-shot video in a fancy studio.
Luckily, Instagram's got tons of features to make filming video super easy. With Instagram stories and Instagram Live, people expect more casual, behind-the-scenes content. In fact, it makes your brand more relatable.
And it can be as quick and simple as picking up your phone, pointing it at yourself (or your desk as you create), and hitting the button to start filming.
5. You can share time-sensitive information
Pinterest can be awesome for getting traffic to your website over the long-term. But for sharing urgent information, it's pretty useless.
On Instagram, it's easy to share time-sensitive information (like flash sales and product restocks) in real time with your followers.
And when you create a sense of urgency with your products, you're adding a ticking time bomb that drives more sales. It all goes back to FOMO – nobody likes to miss out on a great deal or a limited product!
6. You can connect with other brands & influencers
The platform makes it easy to collaborate with influencers and other brands to increase your brand's reach.
Find a common interest with another shop or an influencer in your niche. Maybe you bond over your collective dread of live video. Then, suggest that you host a giveaway or a challenge together.
That way, you're both getting in front of each other's audiences. It's a win-win!
7. You'll find tons of product inspiration
Instagram is a straight gold mine for product inspiration and free market research.
You can see exactly what topics are trending and which type of products are popular by checking the Explore page, the top posts under popular hashtags, and even just by scrolling through your feed.
There's nothing wrong with finding creative inspiration through others! And striking gold with even just one popular product increases the exposure your other products get, too.
At first, I wasn't convinced of the power of Instagram. But now, I couldn't imagine my business being profitable without it.
So if social media ever gets you down, I hope this post helps remind you why it can actually be a great thing for your business.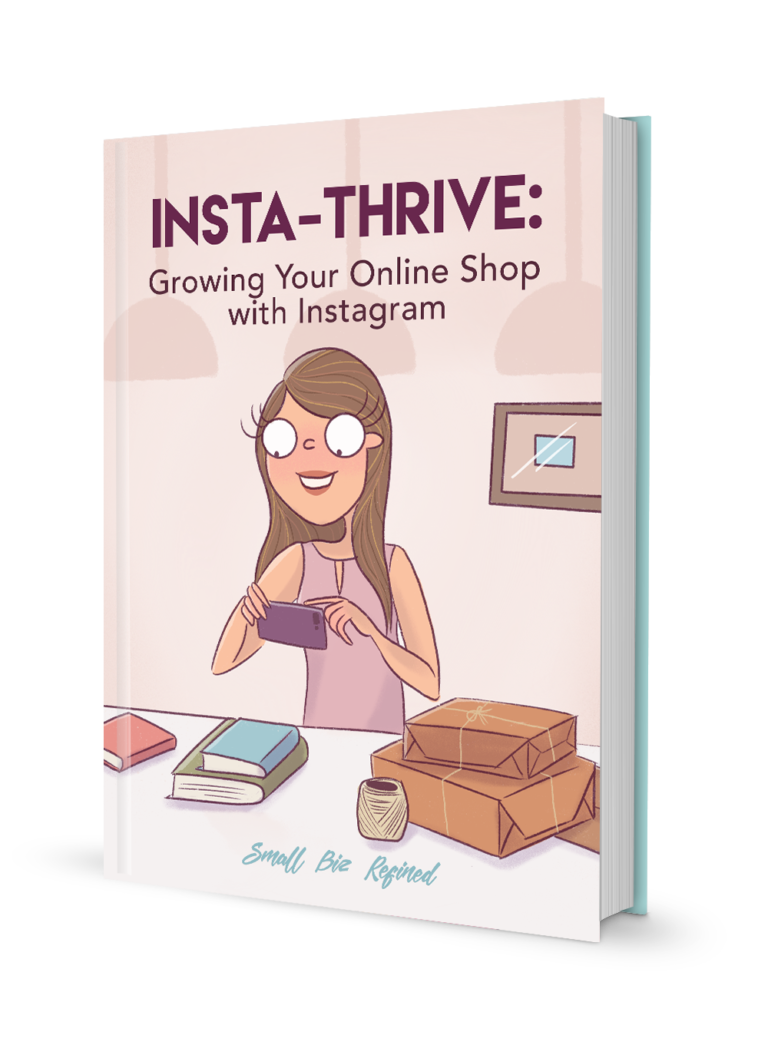 Want to know how I grew my online shop to over 5k followers (and over 2,700 orders) on Instagram? I wrote an eBook that walks you through the best growth & engagement strategies I've found! Learn more.