Here's a truth bomb for you: repeat customers are essential for online business success.
It's easy to get caught up in the game of wanting more followers, more customers, and more eyeballs on your products.
But in doing that, you're blowing right past the best way to strengthen your business and – yes – make sales.
It takes a lot of effort to find a new customer and convince them you're a trustworthy brand. It's so much easier to convert previous buyers into repeat customers than to convince someone who doesn't know you to buy from you.
So what's better (and less expensive) than finding new followers and customers?
Nurturing your existing customers.
It doesn't matter if you don't have many followers. Because 200 followers who know you, care about your business, and love your products are way better than 20k followers who don't know who you are or care what you do.
If you're brand spankin' new, then sure, you'll have to grow a little so you have someone to nurture. But don't worry – you can browse through these social media posts and find a growth strategy to implement.
So take off those follower-frenzy blinders (we all have them sometimes!) and look around at the room full of people who have already shown up for you.
Give them a reason to keep coming back. Show them who you are and what your business is all about. Take them behind the scenes with you.
The more they start to trust you and get value from you, the more likely they'll become a super fan.
(Those are the BEST sort of customers. The ones who care about you, buy your products again and again, and share about you with their friends and family.)
When I owned an online bookshop, a majority of my customers were repeat customers, and they're the ones who purchased the biggest orders. I was grateful that I didn't have to spend all my time searching for new customers, because I had already found some wonderful and loyal ones.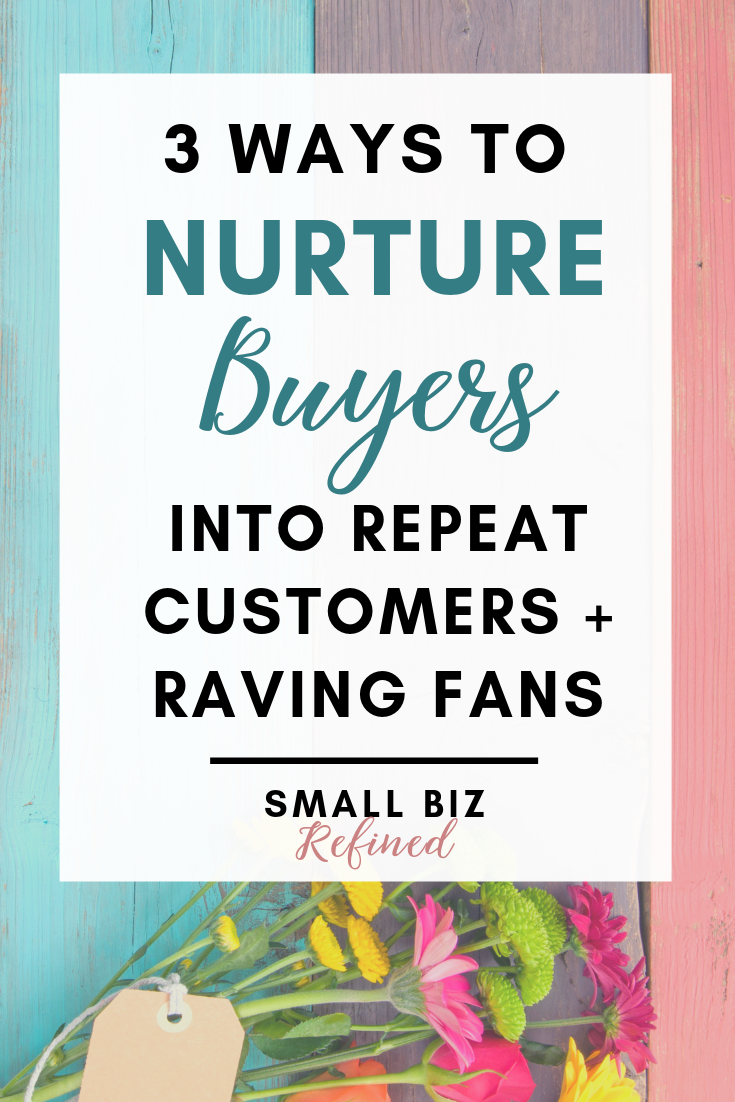 So how exactly do you nurture your customers?
Here are 3 ways:
1. Actively engage with them on social media
The ability to make personal connections is one of the biggest reasons people choose to support small businesses.
And social media (especially Instagram) makes it super easy to engage with customers.
Ask them questions in your Instagram stories, have a conversation with them through direct messaging about a shared interest, or just hop over to a recent post of theirs and leave a thoughtful comment.
It's a universal fact that people appreciate being heard. So try to spend at least 15 minutes a day making that happen!
2. Provide value to your email subscribers
Are you that person who completely ignores your email list? Confession: I've been guilty of this for my online shop in the past. So if you've done this, you're not alone!
But not utilizing your email list is a huge missed opportunity. It's one of the best ways to let customers know what's going on in your business, and to connect with them on a personal level.
First off, be sure to set up a welcome email to go out whenever a subscriber joins your email list.
Additionally, send emails to your email subscribers at least twice a month. Write about shop updates, personal anecdotes, and interesting or valuable information on a topic related to your business.
And when it comes time to launch a new product, those customers who've been following along will be more likely to open that email and click to learn more!
3. Send thank-you notes and/or gifts
A simple touch like a thank-you note can go a long way (especially if it's handwritten).
If you want to go a step further, you can give out repeat customer discount codes, a monthly freebie/digital download, or sneak peaks/first heads-up about new products.
As an example, for my online bookshop, I created a summer reading planner in Canva and sent it to my email subscribers to download and print for free.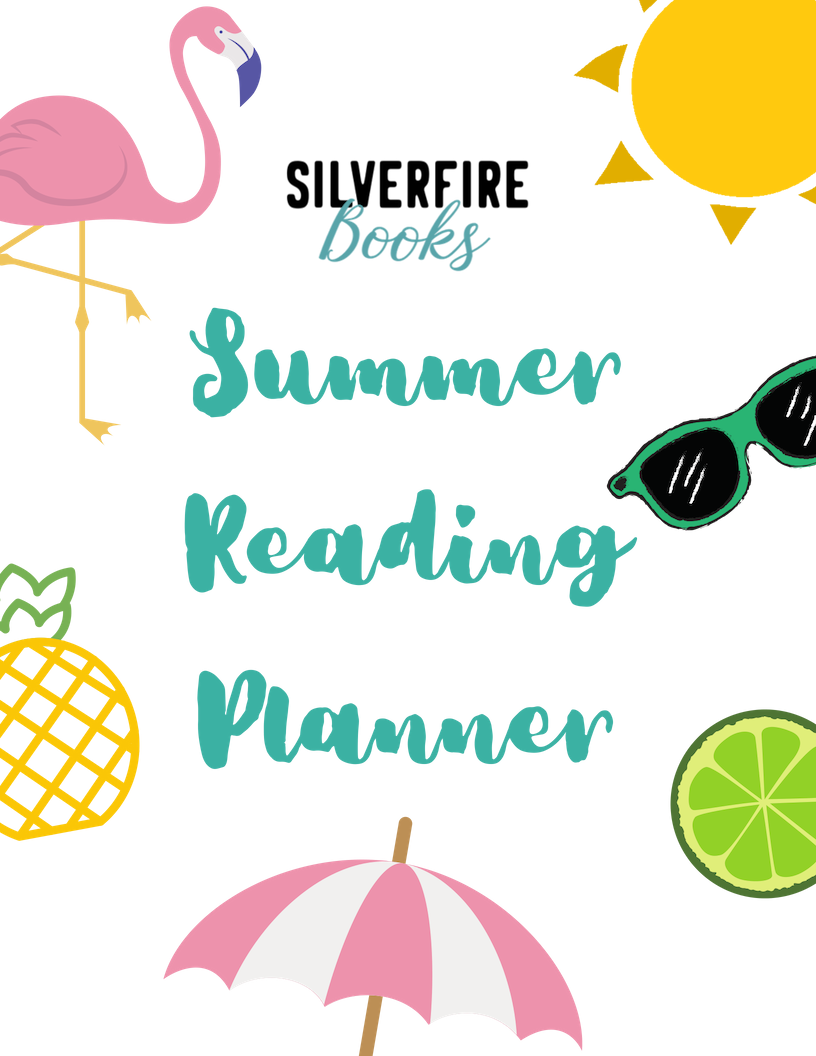 I even had multiple people reply and thank me for sending it. And, once you create something like this, you can use it as a freebie to entice people to join your email list!
>>>>>>>> Related post: 7 Opt-In Freebie Ideas to Grow Your Email List
Let your loyal fans feel like they're part of an exclusive club, and give them perks as a thank you for their continued support.
I hope you'll give one of these strategies a try.
Growing your business is important, but nurturing your existing customers should always come first. In your quest for business growth, don't forget about the people who have already chosen to follow and root for you.
Water that garden and watch it flourish!