The longer I've been in the online business space, the more I learn about digital marketing – especially Pinterest. So today, I'm sharing a few of my favorite lesser-known Pinterest SEO tips!
I work with Pinterest marketing clients and I use Pinterest for both my businesses, so I've spent a LOT of time learning about Pinterest and testing strategies.
It's my favorite marketing platform, because the work you put in now can continue to work for you for years to come. I don't know about you, but that sounds pretty good to me!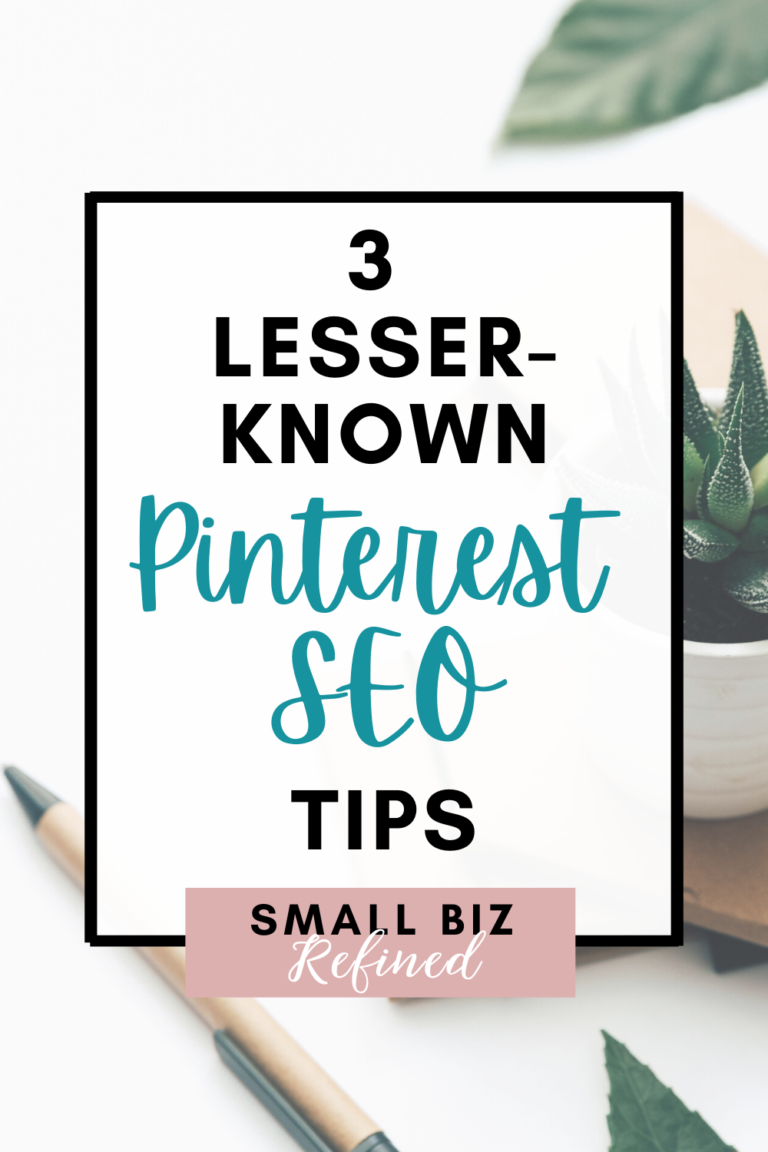 What is Pinterest SEO?
It's best to think of Pinterest as a search engine, not a social media platform. It's actually very similar to Google (just more visual).
In order to be successful on Pinterest and get your pins seen, you need to understand keyword strategy. And, you need to use those keywords to optimize your profile, boards, and pins.
If you want to learn more about the basics, check out my post on Pinterest SEO: 7 Steps to Harness this Marketing Strategy.
Now, onto a few lesser-known tips you may not know about!
3 Powerful Pinterest SEO Tips
1. When you create a new pin, pin it first to the MOST relevant board
​When I first heard this, my mind was blown. It makes so much sense, but I hadn't really thought about it until that moment.
If possible, you should have at least 2-3 Pinterest boards that fit each topic you blog about (or each type of product that you sell), from more specific to more broad.
For example, let's say you created a pin for your Baked Chicken Fingers recipe post. Hopefully, you'd have a specific board like 'Easy Chicken Recipes' – that's where you'd want to pin your new pin first (not your generic brand board!).
This tells Pinterest exactly what your pin is about, so the algorithm has a better understanding of which users might be interested in it.
Several days later, you might choose to pin it to your 'Quick Dinner Recipes' board or your 'Sheet Pan Dinners' board. Later, you can pin it to your more generic brand/blog board.
(Tailwind makes scheduling your pins to multiple boards SO much easier. Plus, it makes sure there's a safe time interval in between. You can even create board lists for each of your different topics to save time. For more on this, here's a deep dive into my Tailwind strategy.)
2. Put keywords in your pin image text overlay
Pinterest's visual search can actually read the text overlay on your pin image, which gives the algorithm more clues as to what your pin is about. So if you can, put a well-chosen keyword in your image text, too!
But keep in mind: the visual search has trouble reading fancy scripts, so keep most of your text overlay simple with easy to read fonts.
3. Switch up your pin descriptions
When you're creating multiple (unique) pin images for one page or post – which Pinterest recommends! – don't just copy and paste the same exact pin description every time. Try using different long-tail keywords in your descriptions.
You can find long-tail keywords that people are actually searching for by using the Pinterest search bar at the top of the site or app.
Type a word or short phrase into the search bar and hit enter. Related/descriptive words for your keyword will appear in colored blocks right below it.
And that's it! I hope these tips help you round out your Pinterest marketing strategy!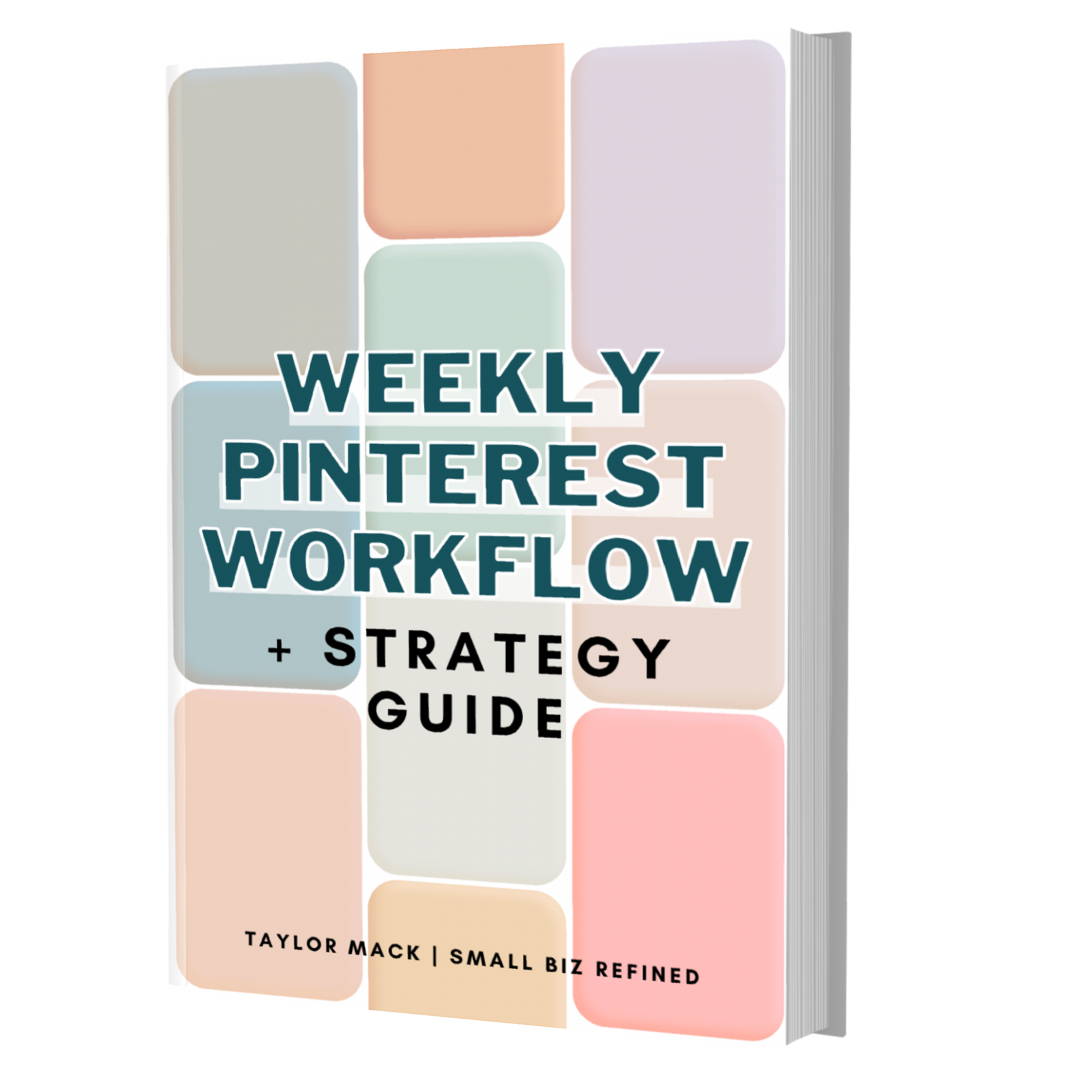 Want to learn all my best Pinterest tips and strategies (including the Combo Pinning Method)? I've put it all into this handy ebook. Check it out here.