Pinterest introduced some major changes in 2020, and the algorithm is shifting in a BIG way.
Established business owners and bloggers whose plan was to skate along without putting much effort into Pinterest might not be happy!
Because even if you've been on Pinterest a while and have old pins that perform well, if you're not actively keeping up with the changes, your traffic could suffer.
But I look at this as an opportunity – for newer and established Pinterest users alike. I like to think of it as starting with a fresh slate. If you shift your Pinterest strategy to work with the new algorithm, I have a feeling you'll see great results!
Pinterest is putting the focus on FRESH content. Whether that be new blog posts, new products, or new pins. (It makes sense, since it improves the user experience).
Not only that, but Pinterest has introduced other major changes in 2020 that you need to know about!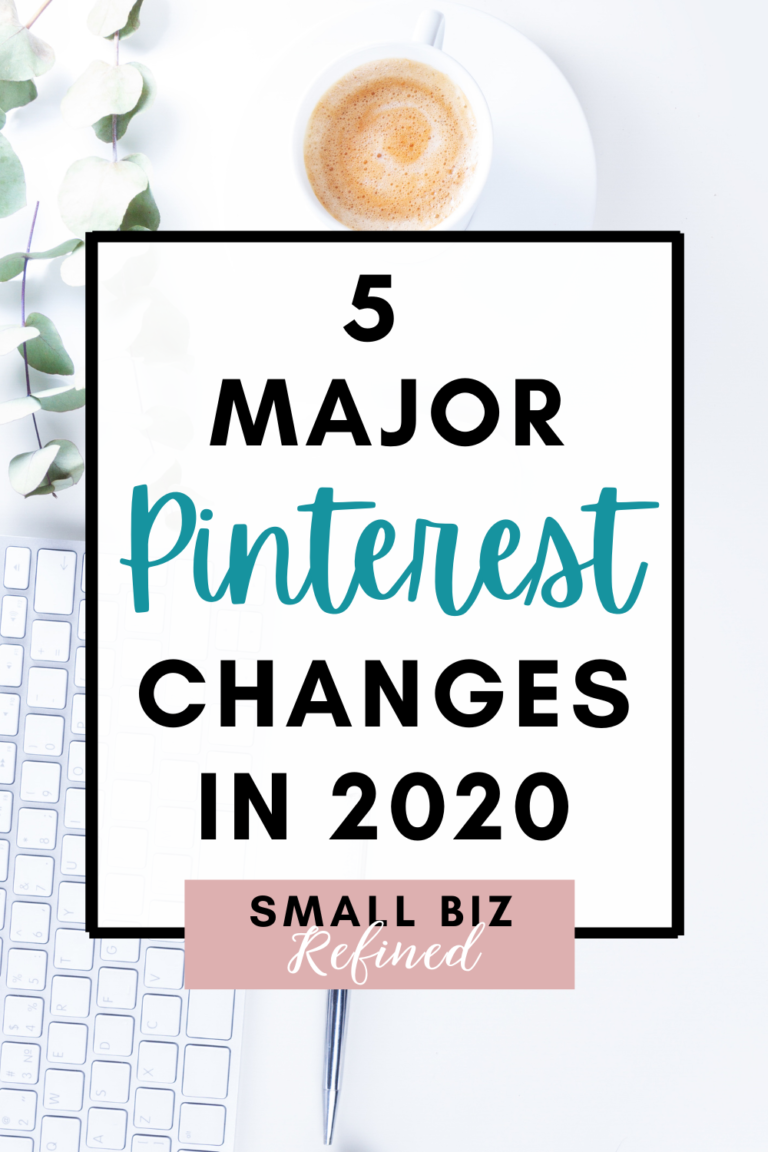 Please note, some links on this page are affiliate links. If you make a purchase through an affiliate link, I may receive a small commission at no additional cost to you. As an Amazon Associate, I earn from qualifying purchases. See my full disclosure policy here. Thank you for your support!
Why These Pinterest Changes Matter
If you've been putting Pinterest on the back burner and expect to continue seeing consistent traffic, you might be in for an unpleasant surprise. Pinterest is like a well-oiled machine. You have to put in some effort (and high-quality effort) to see results!
And if we're pinning way too often each day, or pinning the same pin to lots of boards without spacing it out, the Pinterest algorithm might see that as spammy behavior. Think about how a user sees your content: do they want to see the same pin over and over? Probably not!
These best practices keep pinners happy. This keeps them coming back to find their favorite products, information, and inspiration. So be sure to read through this post and adjust your Pinterest (and Tailwind) activity as needed!
(This is not meant to alarm you, just to keep you informed!)
Changes to Pinterest in 2020: How to Work With the Algorithm
1. Create more fresh pins
According to Pinterest: fresh is best. This is what the algorithm will focus on serving up to pinners starting this year.
You should be creating new pins weekly (as many as you can), whether they're for new content or existing content on your site.
Pinterest considers a pin to be "new" if it has:
a unique image (or at least a different angle or zoom level)
a different title or font for the text overlay
and/or different colors, graphics, or patterns
Just adding a different text overlay isn't enough, though. Using combination of these factors is best – the more unique the pin is, the better. Ideally, you should be creating multiple "fresh" pins for each URL/blog post/product on your website.
Additionally, simply writing a new pin description does not count as creating a new pin. So when you do create a new pin image, Pinterest also recommends writing a new description. If you can use new keywords than the ones you've used for that same URL in the past, that's ideal.
The new algorithm is all about recency and relevancy. So newer pins and more relevant pins are what are more likely to show up in users' feeds now. (Older pins will still show, but less often, and only if they're relevant to a user's interests.)
Pro tip: create at least 5 unique Pinterest templates in Canva, then switch out your images, graphics, and title/text overlay for each new pin you make. This makes pin creation so much faster!
More on fresh pins here.
2. Create more new content on your site & pin it on Pinterest
Pinterest wants to see consistent new content on the platform (and not just new pins). When I say new content, I'm talking new blog posts, new product pages – anything with a URL they haven't seen before.
They want to reward content creators. We're the ones who give Pinterest users new and exciting information, products, and ideas. They need us, and we need them: it's a mutual partnership.
So while yes, it's important to create multiple new pins for each post/product and re-share your existing content, it also really helps to consistently create website content Pinterest hasn't seen before.
3. Pin less often, but more of your own content
Previously, many people believed pinning a higher volume of pins per day was best (around 30-50 pins). Now, Pinterest has recommended much less: 15-25 pins per day on average.
Pinning much more than the recommended amount can hurt your pin distribution and traffic.
And, now that you're reducing your pin volume and creating more fresh pins, it's best to pin more of your own content (to your own boards). I recommend still pinning others' content – just less often.
4. Pin to less Pinterest boards (10 max per pin)
Only pin to your 10 MOST relevant boards for each pin, maximum. And yes, this includes group boards.
Additionally, how often you pin to each board matters. Pinterest recommends using an interval of at least 2-3 days each time you pin the same pin to a different board. Otherwise, your account may be seen as spammy.
Luckily, interval scheduling is super easy to do with Tailwind.
Tailwind even has a feature called 'Smart Guide' that evaluates your pin schedule and makes sure you're following Pinterest best practices.
Essentially, they let you know if Pinterest will view your activity as spammy (or if your schedule looks good and aligns with best practices). Which is great, because you don't want your account suspended or shut down!
I highly recommend Tailwind. They have a free plan, which lets you schedule 20 pins per month AND you can use Tailwind Communities, too! Here's a link to sign up. I use Tailwind so much that I upgraded to the Pro Plan (it's $15/month or $10/month if you pay annually), and it's absolutely been worth it for my business.
5. Focus less on group boards, and more on your own boards
Group boards used to be a great way to get your pins in front of a bigger audience. But they actually weren't created for this purpose – they were created more for individuals to plan for an event together or collaborate around a particular idea.
Now, group boards won't be as effective. This change actually began in 2018, but it's just as important now with these Pinterest changes in 2020. (This makes Tailwind's 'Communities' feature even more essential!).
So it's better to focus more on pinning to your own boards, then fill in the gaps with group boards.
They key here is relevancy. Choose the most relevant boards (based on the keywords in the board title and description compared to your pin's keywords).
This gives proper context to your pin. That way, Pinterest can show it to people who are more likely to be interested in (and click!) on your pin. If you need to create more boards based on the topics you focus on, go for it!
If you're in a group board that has tons of followers, but it's titled something generic like "Blog Share", it's probably not going to get you very far.
Tailwind users: you should take a look at your Board inspector analytics and leave or archive any group boards that don't perform well for you. They could be negatively affecting your reach.
Additionally, split up your existing group boards into smaller Board Lists based on specific topics. For example, put your 5 most relevant group boards under "Social Media", 5 under "Email Marketing", 5 under "Branding", etc – based on the type of content you share.
This will save you time when you're scheduling your pins.
For more on how to use Tailwind, check out my Ultimate Guide to Tailwind Strategy.
Bonus Pinterest Tip:
Hashtags on Pinterest might be phasing out. Turns out people just don't really use them for searching. (Makes sense, since the only time I've used them was to find relevant hashtags for my pin descriptions!).
But, I haven't seen definite confirmation on this. I recommend continuing to use them in your descriptions for now, but don't focus all your time or use up a lot of your description space with them.
Pinterest Changes in 2020: Conclusion
Personally, I'm excited about these changes! They're meant to improve the user experience, and that could mean more people using Pinterest. Plus, it's a solid opportunity for those of us who are willing to shift our strategy and work with the algorithm.
The biggest takeaway: spend less time re-sharing old pins or focusing on group board strategy, and spend more time creating fresh pins/content and on relevant keyword strategy.
Get out there and get creating! 🙂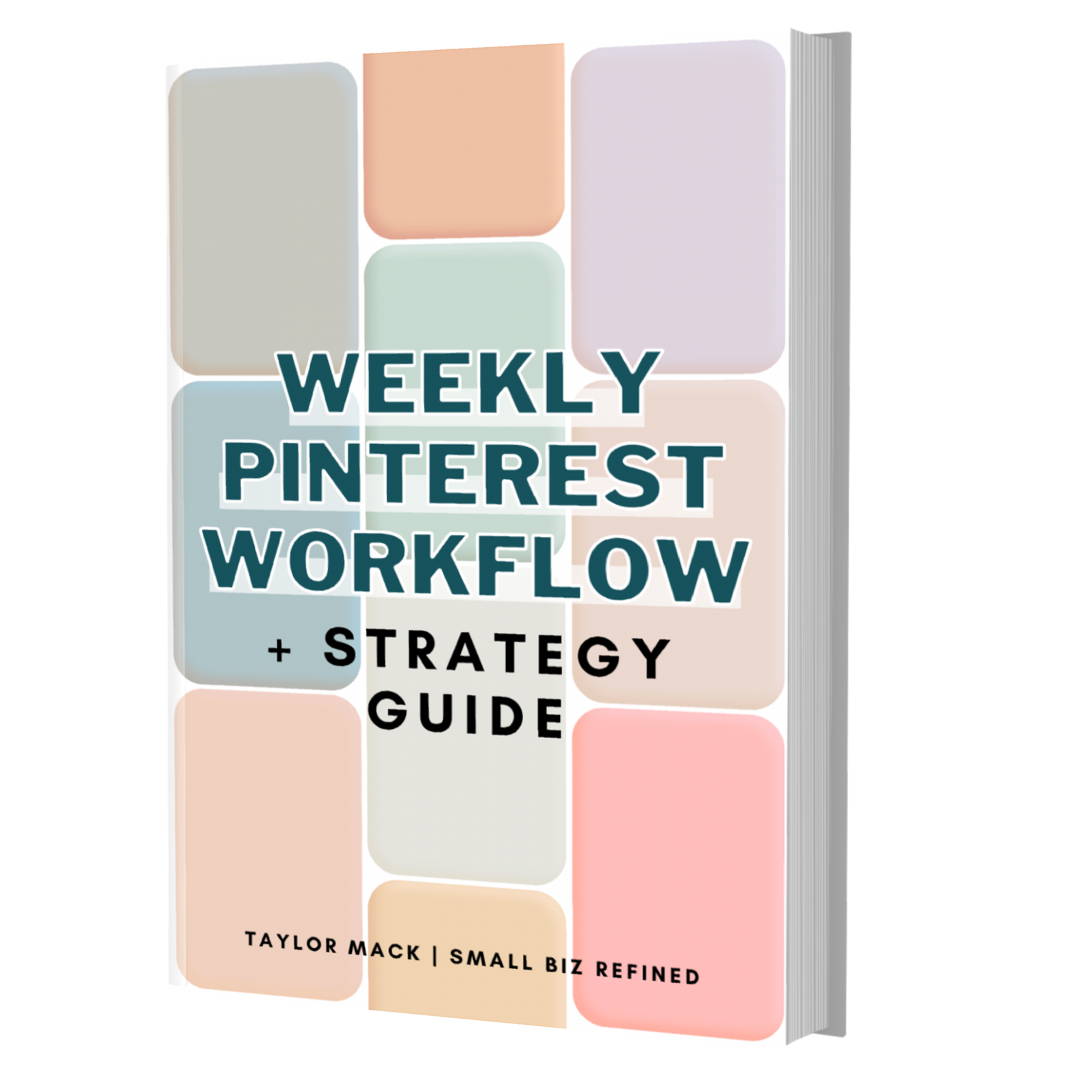 Want to learn all my best Pinterest tips and strategies (including the Combo Pinning Method)? I've put it all into this handy ebook. Check it out here.