Instagram stories are insanely popular. They're one of the best ways to engage your audience on social media. That's why I've put together this list of the best apps for Instagram stories, to help you film, design, edit, and schedule them.
Whether you're using Instagram stories for your video content, or creating attractive templates and captions for your static photos, these apps can really up-level your Instagram story strategy.
If you add branding and personality to your stories, they can be even more powerful. It makes your content recognizable and memorable.
Luckily, these apps can make that easy. So here they are: the 7 best Instagram story apps for your business!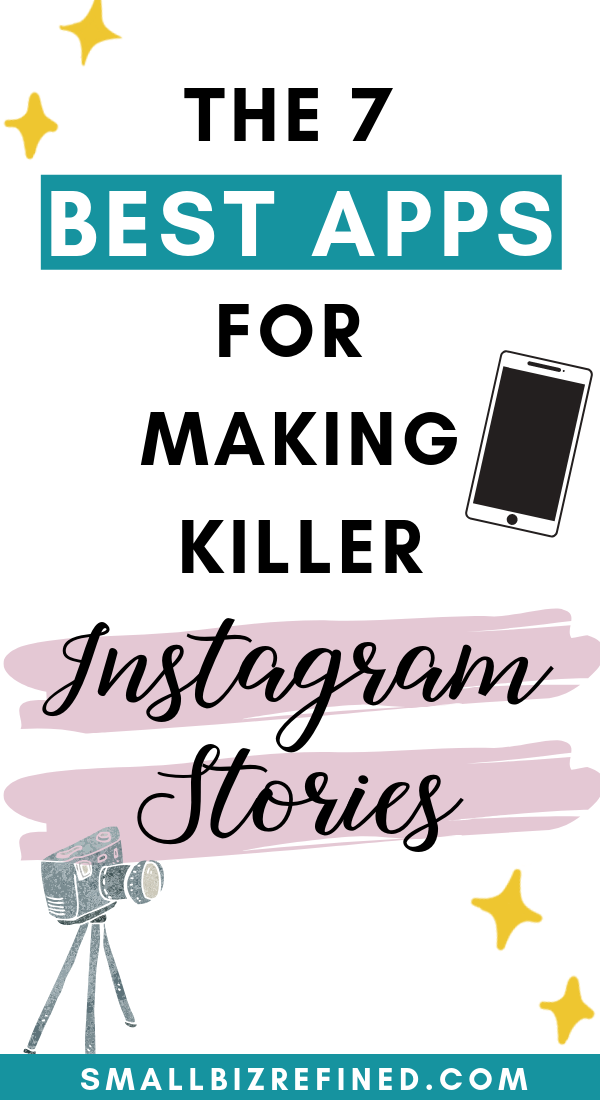 Please note, some links on this page are affiliate links. If you make a purchase through an affiliate link, I may receive a small commission at no additional cost to you. As an Amazon Associate, I earn from qualifying purchases. See my full disclosure policy here. Thank you for your support!
Best Instagram Story Apps
CutStory allows you to easily slice your videos into 15-second clips (Instagram's max for each story), so you can upload your long-form video as one long Instagram story. It keeps the clips in the right order, so all you have to do is click to upload.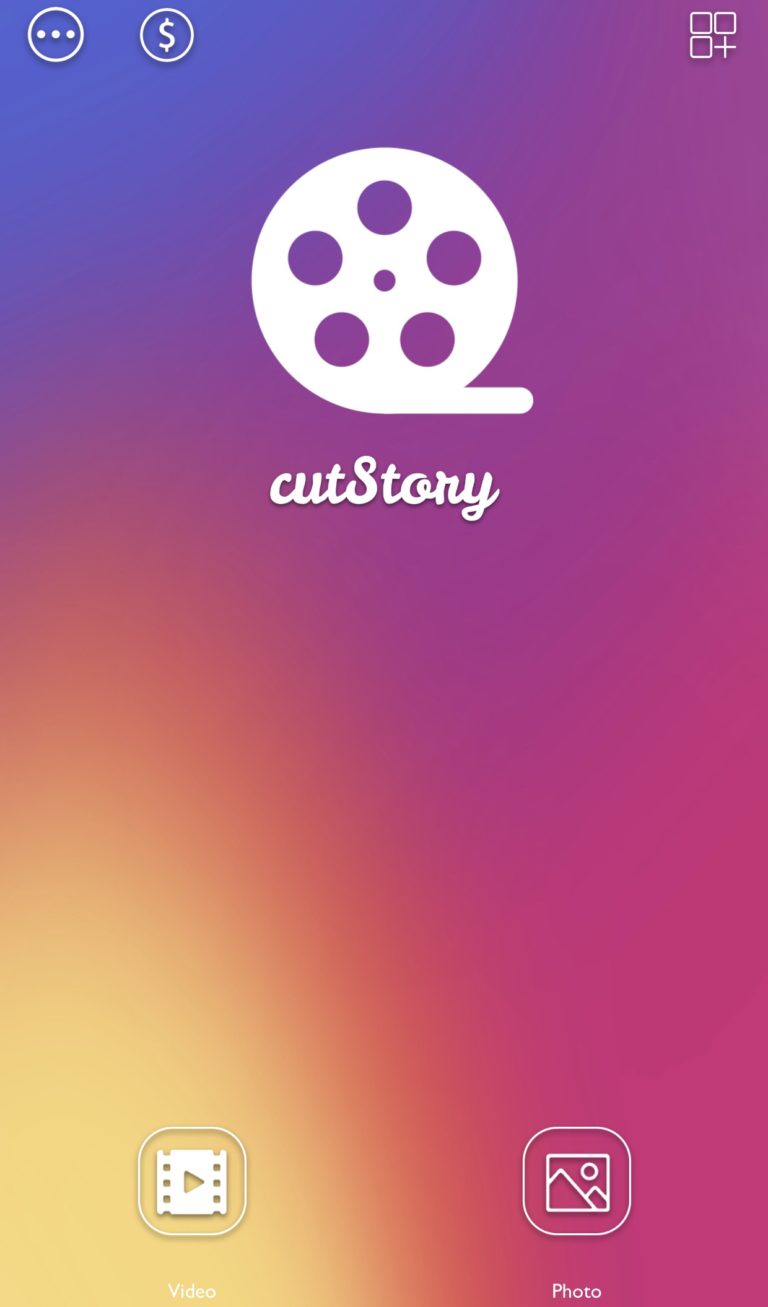 I used to wrangle with iMovie just to clip my videos down, but using it on my mobile was a nightmare for me. Once I discovered CutStory for that, I never looked back.
You can also add music, text, stickers, and backgrounds to your videos. Even better: it's free!
You may have heard of Tailwind, my favorite Pinterest scheduling and growth app, but did you know you can also use Tailwind to schedule Instagram posts AND stories?
It's a separate subscription from the Pinterest features, but it can be so worth it for productivity and peace of mind.
Imagine being able to batch all your Instagram marketing for the entire week (or month) at once, and then not having to think about it. You'll get a notification when it's time to post the story, and you can tap to pull in the story that you've queued up.
Tailwind has a free plan, which lets you schedule 20 posts/stories per month! Here's a link to sign up.
Use this free app to jazz up your Instagram stories and grab your audience's attention by adding animated text graphics.
Remember adding those fun transition effects to your titles in Powerpoint? This is like that, but way better (and much more visually attractive!).
Canva (templates for Instagram stories)
You can easily create Instagram story templates with Canva (my favorite graphic design tool). The app has a pre-set template size perfect for Instagram stories.
And if starting from a blank white image overwhelms you, they have tons of pre-made graphic templates you can build from. Canva is free!
With this free app, you can overlay graphics and text onto your photos and videos. And they have a ton of super attractive typography, photos, and graphics to choose from.
When it comes to videos, Over can really make your stories shine. Plus, it's perfect if you need a little creative inspiration.
Clipomatic (automated captions for Instagram stories)
A study found that as much as 85% of Facebook videos are watched without the sound on. I'd bet that number is similar for Instagram stories, too.
If your audience is watching a video you posted, but they don't know what you're saying, they're probably going to click away.
Don't worry, there's a solution! Use Clipomatic to add live captions to your videos. It uses your voice to create the captions for you, so you don't have to waste time typing anything out.
Currently, the app costs a one-time payment of $5. Do keep in mind that you'll need to record your videos in the app itself, and each video can be a maximum of 60 seconds long.
Splice should be your go-to Instagram story editing app for more complex video editing. You can trim clips, add transitions and other visual effects, and include sound effects in your videos.
Basically, it lets you create professional-looking videos on your phone for free. Or, you can totally use it for casual and silly videos, too! The choice is yours.
There you have it: the 7 best Instagram story apps to make your stories shine!
To be honest, I used to be somewhat resistant to apps, thinking I could do everything myself. But I've finally realized how helpful they can be (and how much time they can save!)
I hope you get a chance to try some of these out, and see which ones work best for you. And if you're looking for some content inspiration, here are 11 awesome Instagram story ideas to increase your engagement!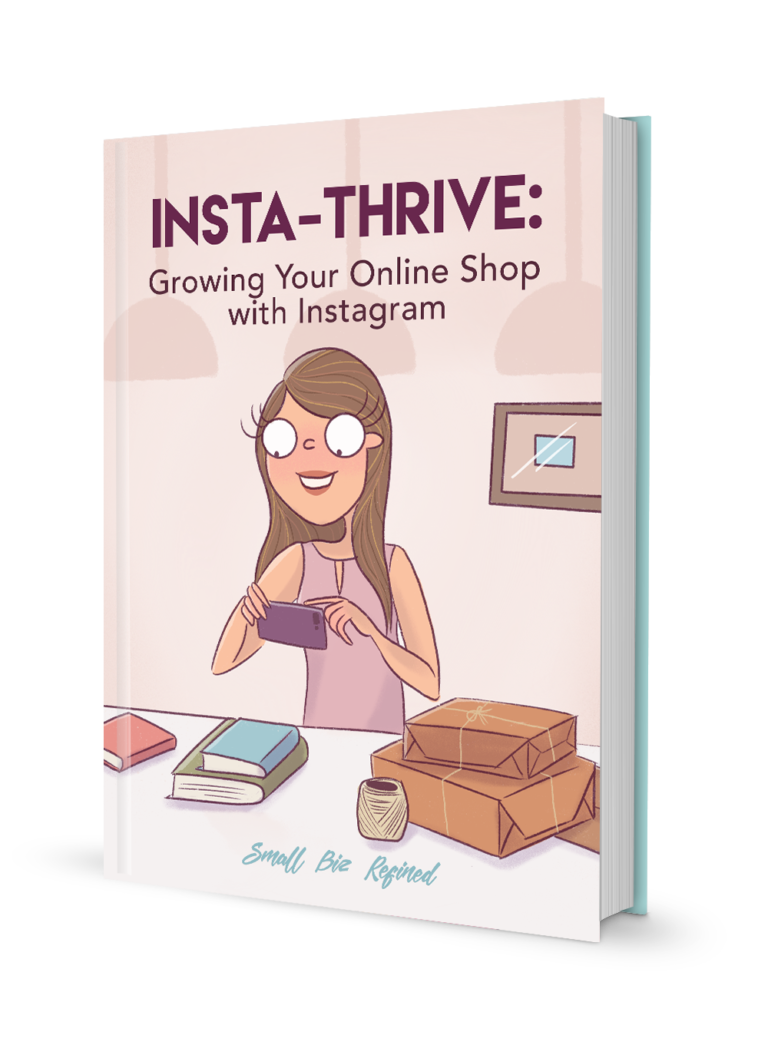 Want to know how I grew my online shop to over 6k followers (and over 2,800 orders) on Instagram? I wrote an eBook that walks you through the best growth & engagement strategies I've found! Learn more.