You might have noticed the number of views on your Instagram stories have dropped.
Don't worry, it's happened to all of us!
If you've noticed your Instagram story views are down: you aren't the only one. And you might be shocked to hear this, but it's actually a good thing!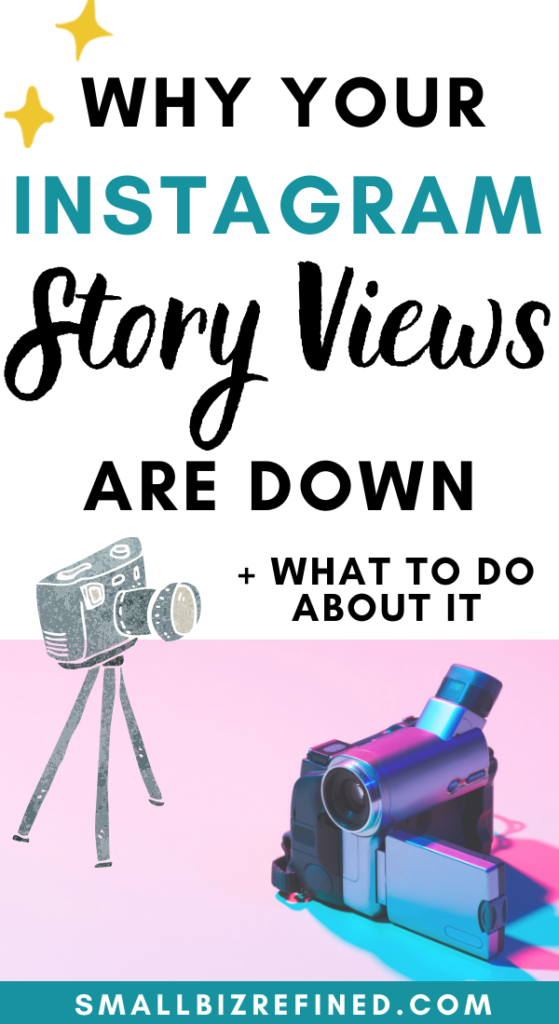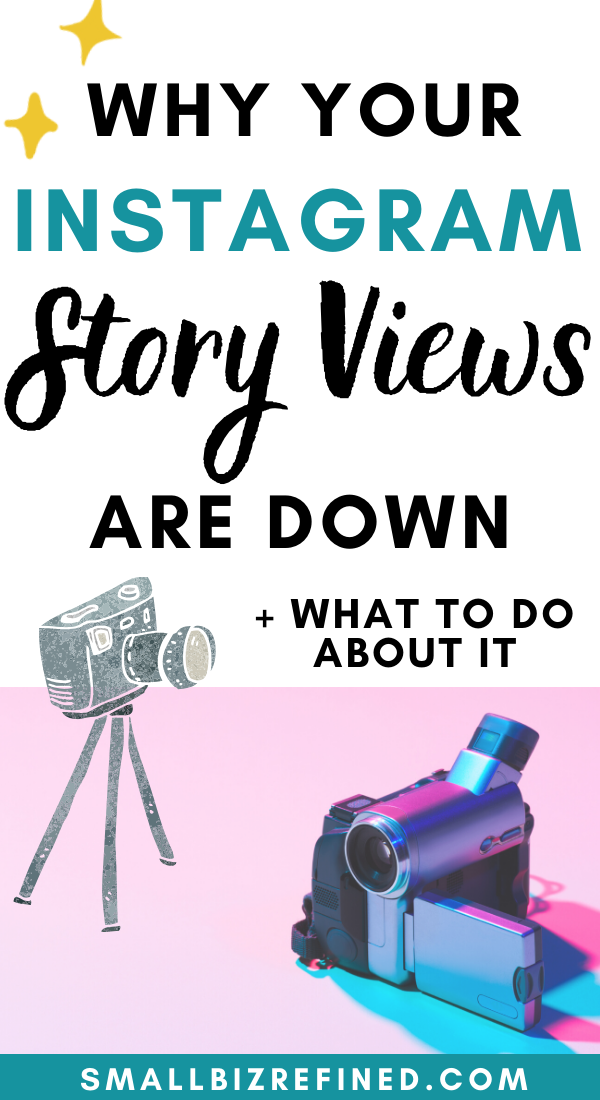 Earlier this year, people started creating "bot" accounts for the sole purpose of fake-viewing millions of Instagram stories per day.
The intent was to get noticed by showing up in real Instagram users' story views list, with the goal of getting more clicks & follows on their account.
Essentially, it was a sleazy growth strategy. And the reason your views have gone down is that Instagram dropped the hammer and shut that down.
So yes, your views might be down, but it isn't a bad thing. Because those weren't real viewers, so they weren't doing you any favors.
The best thing to do is try not to let the numbers bother you, and focus on proving value to the authentic, kick-ass viewers you are getting.
Aaand because I love actionable tips, here are a few ways to increase your IG story views in a way that will actually move the needle for your business!
1. Use hashtags
One of the best ways to get more Instagram story views is to add a hashtag.
It's easy to do – just select the hashtag sticker and start typing. This doesn't guarantee that your story shows up under the hashtag, but if your story is engaging then you've got a fighting chance!
You can technically add up to 10 hashtags (using the text function instead of the hashtag sticker). In my experience, sticking with one strong hashtag is best, but feel free to experiment!
>>>>>>> Related post: 7 Clever Ways to Use Instagram Story Highlights for Your Biz
2. Tag your location
If you're in a unique location, such as a park, shop, restaurant, or landmark – be sure to tag it! Especially if it's related to the story you're posting.
That way, users who are searching for that location will see your story, even if they aren't following you yet.
I've seen a big jump in views (and even gained some followers) when I've tagged national parks, bookstores, coffee shops, and places like that. Location tagging is especially useful when you're traveling, but it can be just as effective in your hometown.
Just be sure not to advertise places that are personal or private (like your home address)!
3. Add an engaging element to your stories
The more a user engages with your stories, the more they'll see your future content. Your profile picture/icon will start to show up closer to the front in their stories lineup, and your brand will become more front-of-mind.
Not only that, but it's so easy to make personal connections with your followers this way. This builds up your trust factor (and it's just plain fun!).
The best thing: it's super easy to add an interactive element like a question or poll. So get sticker-happy!
Now that you know what to do, it's time to get creating. Here are 11 engaging Instagram story ideas to get you started!