Instagram has a new keyword search feature, and it's what we've all been waiting for! Read on for how to get your Instagram posts found in keyword searches (hint: alt text is involved).
Over the last couple months, Instagram introduced a brand new feature that I think you're gonna like. Not only does it make Instagram more accessible to those with disabilities, but it also makes your photos/posts more searchable.
Keywords used with this feature can be searched, meaning your posts will be easier to find without much more work on your part! Pretty sweet, right?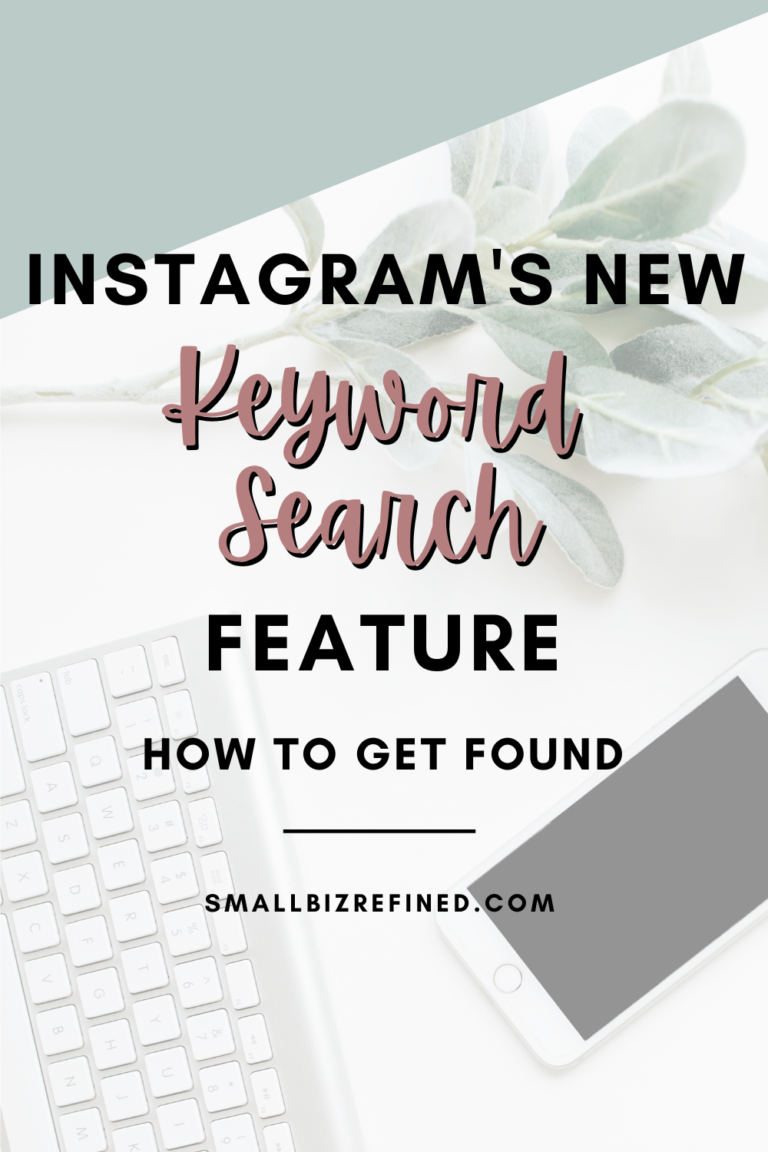 If you've updated your Instagram app, you may have seen it already. If you go to the magnifying glass at the bottom of the screen and type in a keyword, instead of only showing accounts or tags, you now have the option to click on that keyword and see related images.
Here's an example of the keyword search: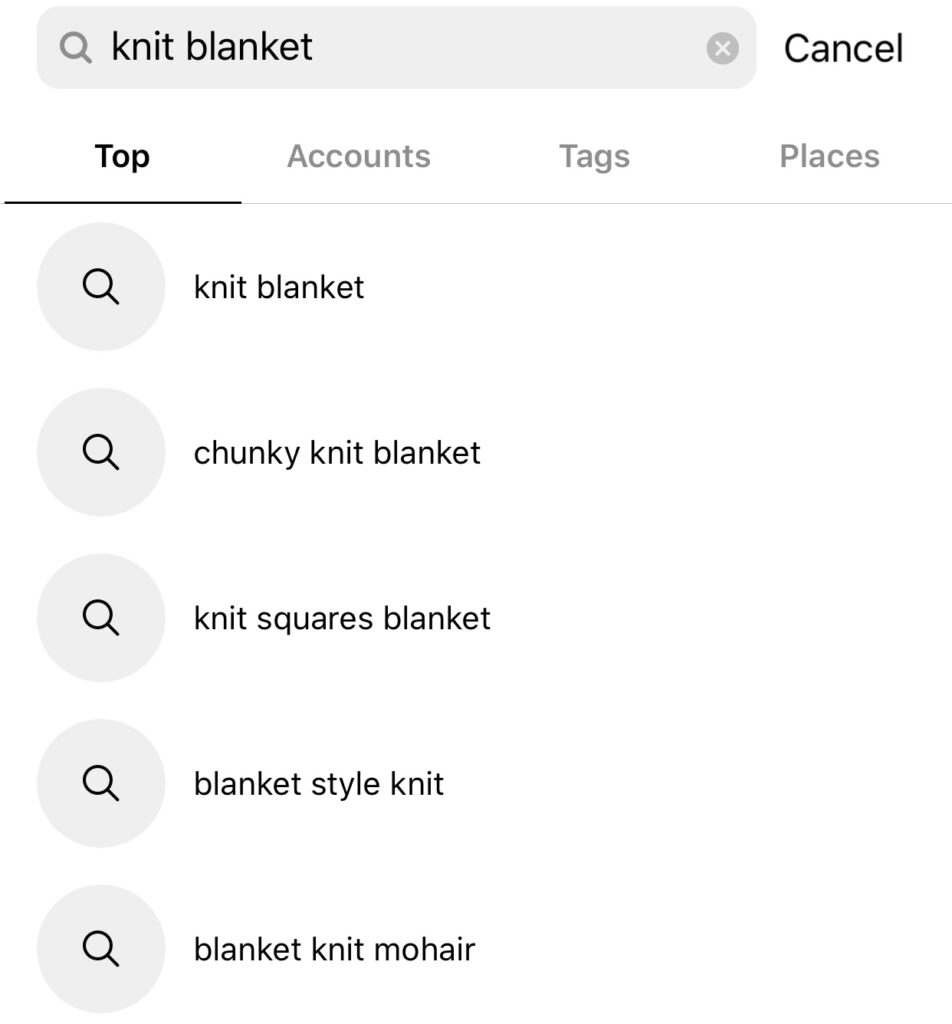 And what comes up in the search: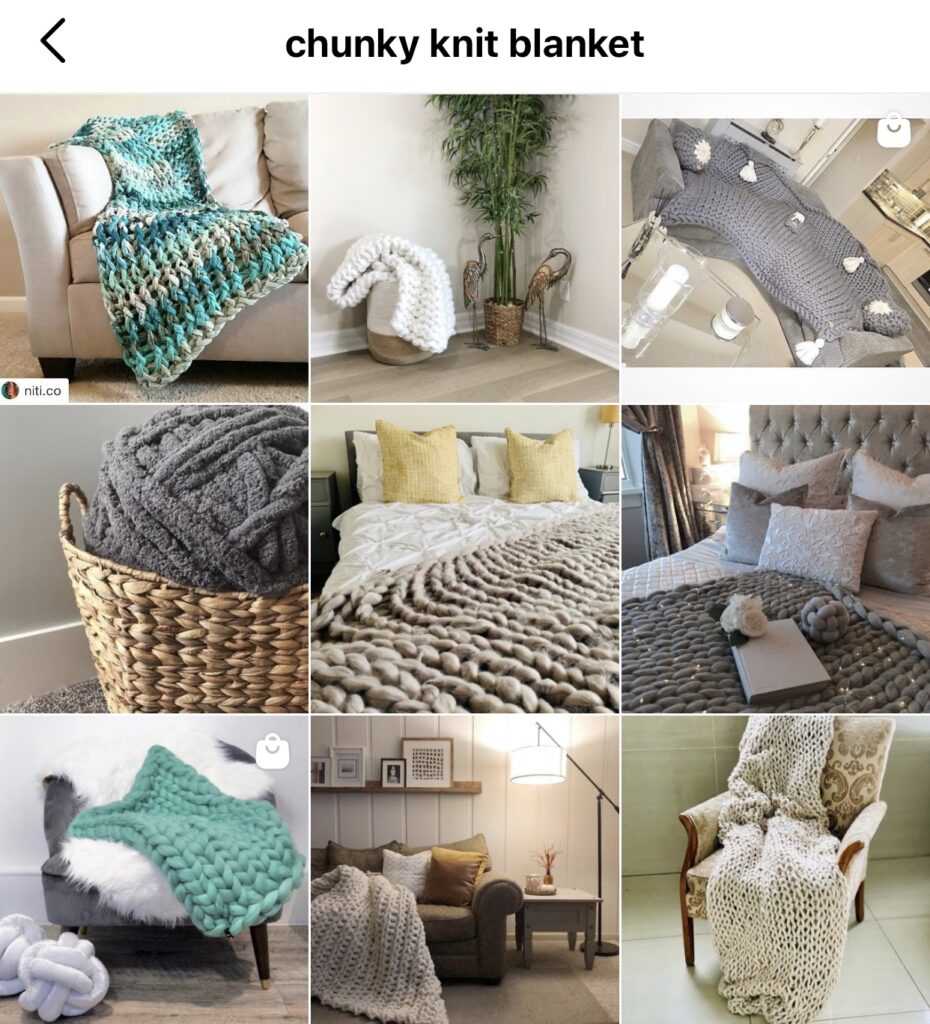 It actually reminds me of Pinterest a bit, where pins are categorized based on their image, pin title, and pin description. With Instagram, we don't know yet exactly which factors lead to this categorization – but we can make an educated guess!
How does the Instagram keyword search feature work?
First off, Instagram automatically uses object recognition to understand and categorize images. But we can take an extra step to help it along.
It's pretty clear that having the keyword itself in your caption helps. Either in the main body of the caption, or in an image description added to the bottom of your caption (just like alt text on a website's image). Here's an example:
But there's another, more official way to add alt text.
How to Add Alt Text to Instagram Posts
When you're creating a post, after you've selected and edited the image, scroll down to 'Advanced Settings'. Scroll down again until you see 'Write Alt Text'.
Click on that and type away! Make sure you're including your keyword(s) while also describing the image itself. (Keep in mind: this is limited to 100 characters).
When deciding what to write, think about how you'd describe the image to someone sitting next to you. Use colors, texture, and/or other details to paint a picture of the key aspects of the photo.
Along the way, see if you can mix in short-tail keywords and long-tail keywords – as long as it makes sense. (You don't want to stuff a bunch of keywords into a jumbled paragraph that isn't readable and/or doesn't effectively describe the image!)
How is the Instagram Keyword Search Feature Related to Alt Text?
Including alt text on your posts will likely help your post rank in the keyword search feature. It gives Instagram extra cues, along with your image's caption, as to what your photo includes. It also makes sure anyone with vision impairment can understand the context behind your image if they're using a screen/text reader.
At this point, we don't know if it's better to only add the alt text in the official way, or to also add an image description to the caption. Feel free to experiment.
Another important factor to note: it's also very likely that Instagram uses keywords from hashtags to categorize images, so be sure to keep using those!
Want more Instagram tips? Check out these posts: