Instagram can be a game-changer when it comes to growing your business.
It's the social media platform where users are most likely to interact with brands. It focuses on visual storytelling, so you can connect with potential customers and tell your brand story.
And with Instagram stories, it's easier than ever to go behind-the-scenes and build trust.
But there's no denying it can be a tough beast to tame. Especially when you're first starting out.
With my online shop (previously SilverFire Books, now Reader Haven), it took some time for me to start seeing some real traction. But I kept at it, and along the way I discovered what worked best.
So here they are: 7 steps to rise above the Instagram noise. Because you know you have something great to offer; all you need to do is get it in front of the right people.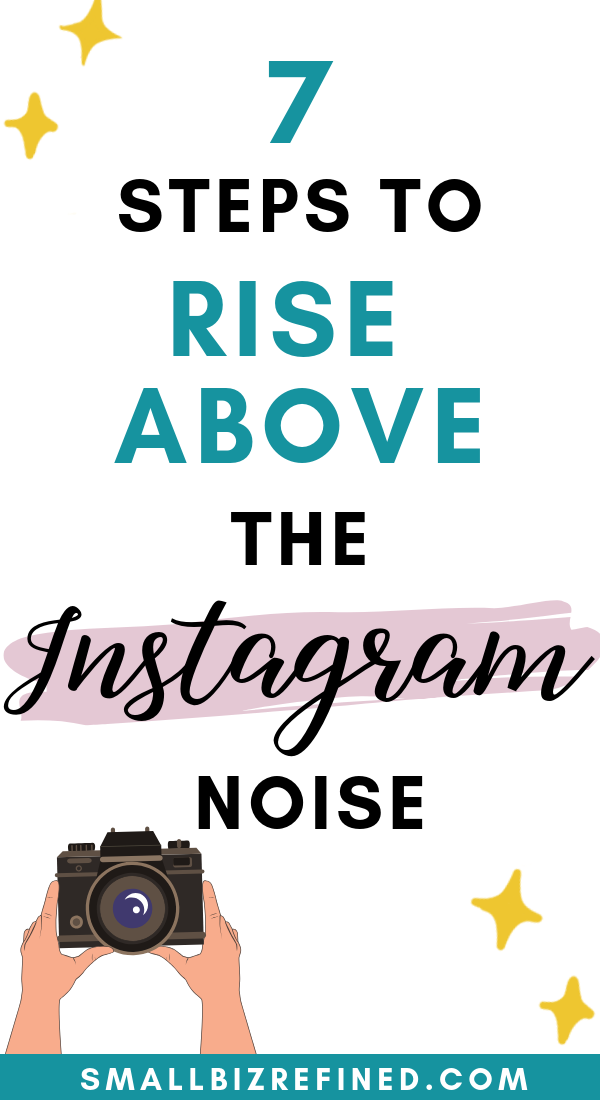 1. Be Social
This may sound obvious, but when we use Instagram for business, sometimes we forget that people want to connect with people.
Commenting, direct messaging, and long-form captions are great ways to find something in common with a follower. Reply to an Instagram story that makes you laugh, or compliment someone on a gorgeous photo.
Outreach to new accounts is essential, but it's also so important to spend some time connecting with your existing followers.
Most importantly, use your own voice. Just because you're a business doesn't mean you need to sound like a robot!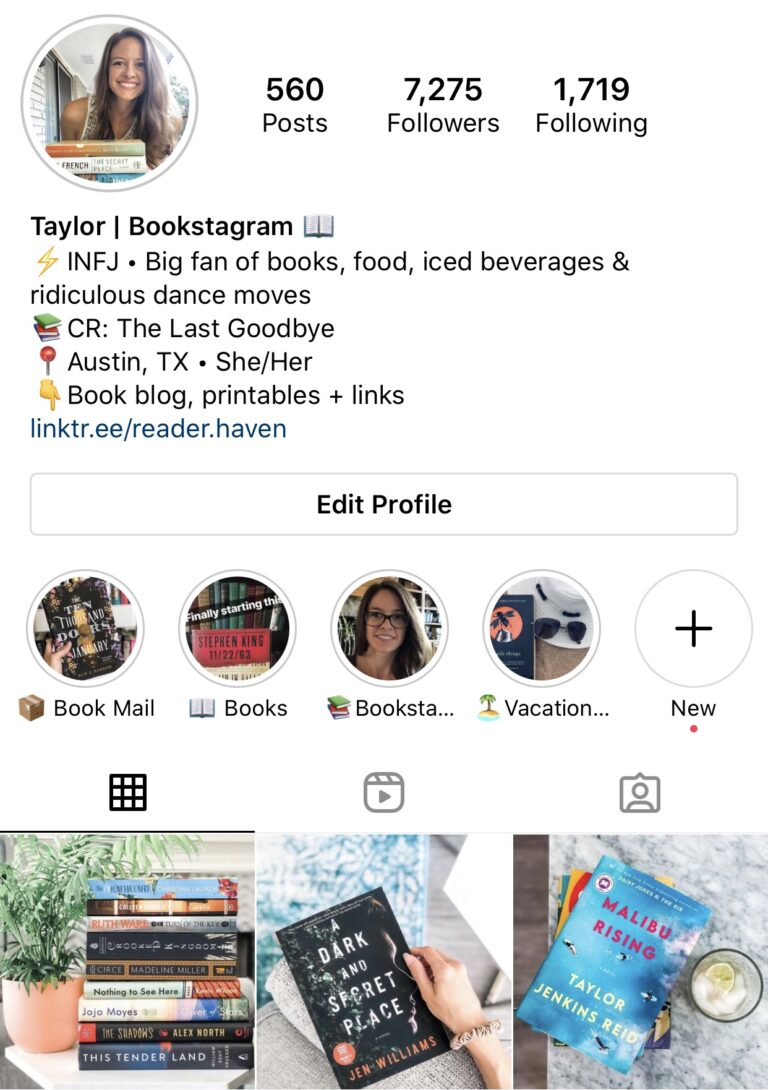 2. Improve Your Instagram Photography
Instagram is, first and foremost, a visual platform. Attracting an audience is a whole lot easier if you post quality, eye-catching photos.
As small business owners, we don't usually have the budget for full-studio photoshoots or hiring professional photographers. But with some simple tips, you can take killer photos with just your phone.
Check out this post for some photography tips, including how to find the right lighting, what to use as a backdrop, and more.
3. Create Engaging Instagram Stories
Instagram stories are extremely popular. As of early 2019, over 500 million users watch Instagram stories every day.
And with video content dominating the online scene, they're even more important than ever for growth. But they're also just so dang fun.
With Instagram stories, you can connect with your audience on a personal level, and your followers can see a face behind the feed.
Here are 11 engaging Instagram story ideas to get you started!
4. Host a Giveaway
Giveaways are one of the easiest ways to grow quickly. They require a small investment, but, if done right, they can have a huge impact on your growth in a short amount of time.
But there are a lot of ways they can be ineffective, too. You want to make sure your prize is attracting your ideal audience. And you want to encourage sharing to increase the reach of your giveaway post.
Here are some tips for hosting a giveaway on Instagram (the right way!).
5. Stay Consistent
A lack of consistency is one of the biggest reasons Instagram accounts stagnate.
You might have the most enticing photos in existence, but if you're only posting once a month, your growth (and engagement) will feel glacial.
Instagram rewards users who post consistently. That doesn't mean you have to post every day, but it does mean you should set a schedule for when you want to post and generally stick to it.
If you only have time to post 3 times per week, spread out your posts instead of posting them all at once.
6. Partner with Social Media Influencers
Influencer marketing is a huge trend right now, and for good reason.
Not only is it powerful for brand awareness and increasing sales, but it builds up social proof for your business.
Essentially, you work with brand representatives or affiliates who promote your products to their followers. In exchange, you give them free products or compensation. It's a partnership, and both parties should benefit.
This is the best way I've grown my online shop. Here's some guidance for getting the most out of influencer marketing.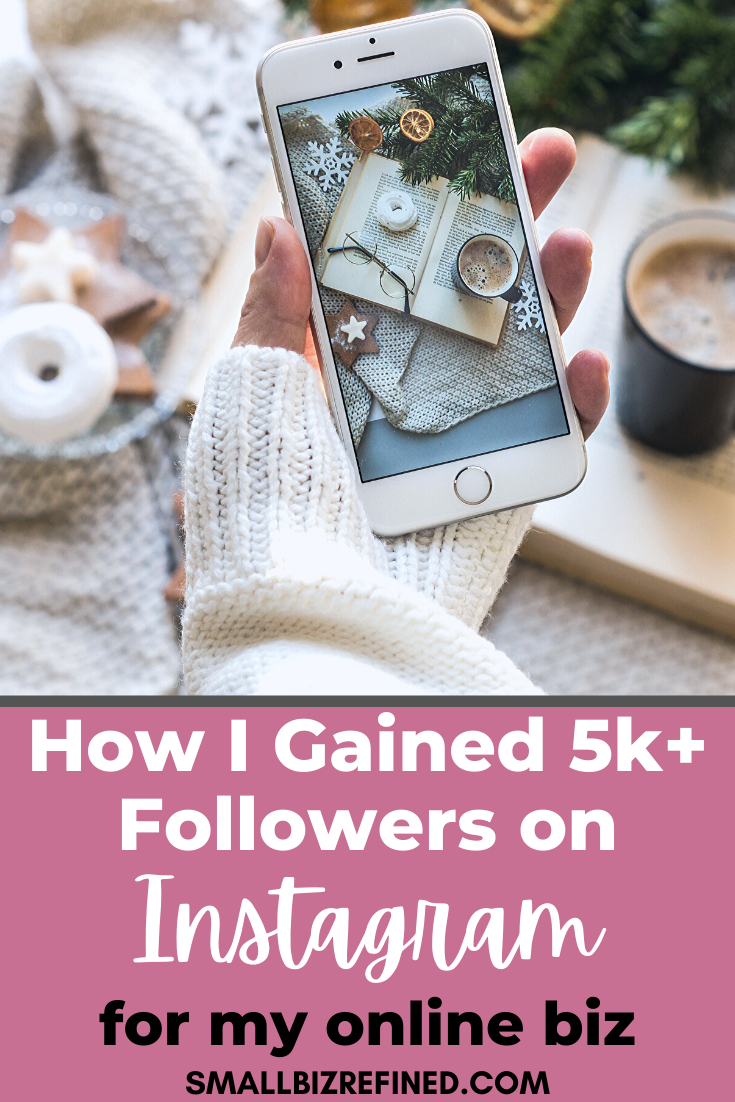 7. Use the Right Hashtags
Hashtags are part of what makes Instagram so popular as a social media platform. They're a great way to categorize your content by topic, ideal audience, related interests, and overall vibe.
You might think it's best to use the most popular hashtags you can find. Actually, it's much better to use a mix of popular and specific hashtags. With uber-popular hashtags, your post ends up getting buried.
Most importantly, your hashtags should always be related to your niche. Tags like #love and #instagood are too generic for attracting the right audience.
Find keywords based on topics related to your products, and pick out some smaller hashtags (less than 1 million posts) to use.
I hope these tips help you break through the noise and get found on Instagram!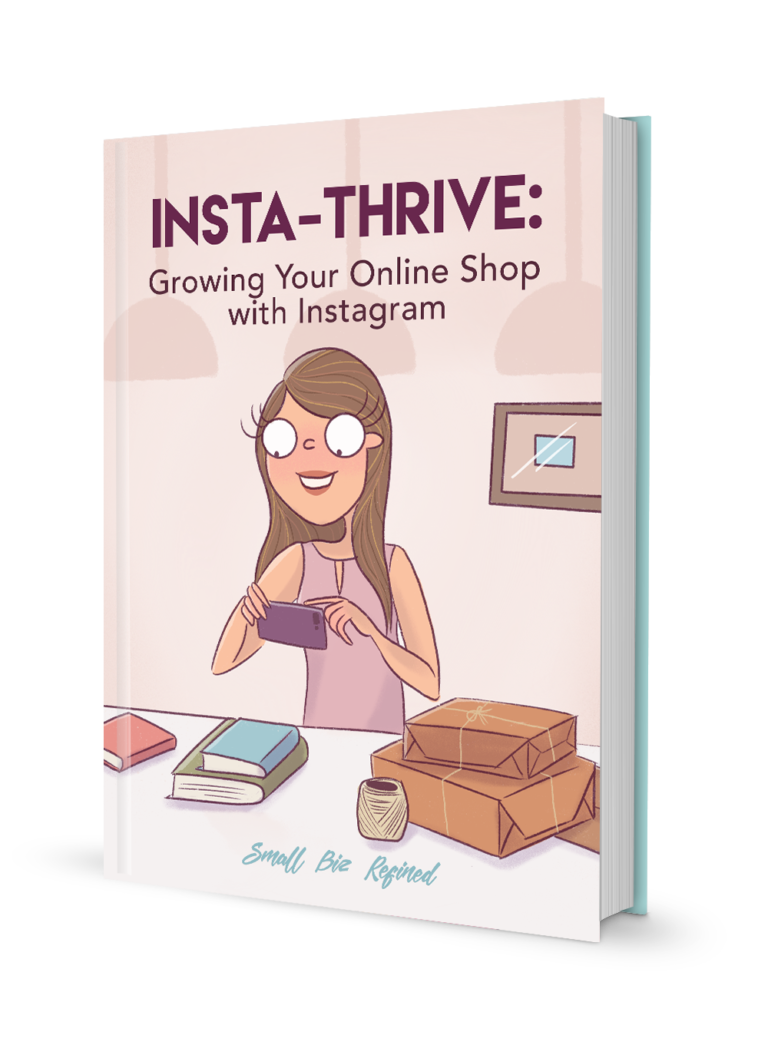 Want to know how I grew my online shop to over 5k followers (and over 2,700 orders) on Instagram? I wrote an eBook that walks you through the best growth & engagement strategies I've found! Learn more.